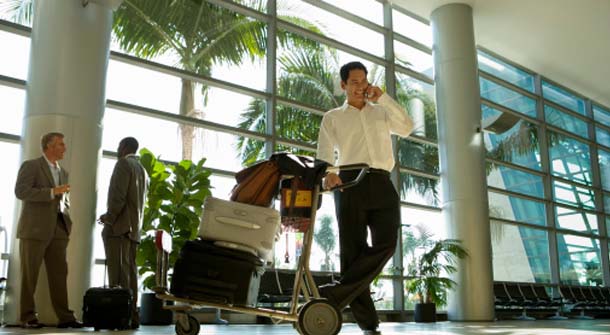 You just had a wonderful trip visiting friends and family and then before the pumpkin pie is even finished it's time to travel back home and then the headache starts. Don't let your holiday travel slow you down this year. We have seven holiday travel survivor guide Tips you need to know before you hit the airports, roadways, train stations and bus stations for this holiday season.
Holiday travel survivor guide
1. Book Early
The general rule is to try and book 1 to 2 months in advance. Last minute booking usually leads to higher fares and more layovers. However if you must book last minute not all is lost with airlines eager to fill those last minute seats flash sales can be found on many different airline booking sites and you could grab a great deal. Just be sure to read the fine print.
2. Find other airports/ stations within a close radius
The extra few miles to fly into an alternate airport can save big bucks while traveling this season. This can be true by train and bus as well. If you're traveling to New York you have choices like JFK, Laguardia, Newark and Teterboro, maybe an extra commute can put extra gifts under the tree.
3. Fly on the holiday
If your schedule allow its always best to try and travel on the holiday itself. Airports, roadways, and train stations are mainly empty and much easier to navigate. If you can't travel on the holiday try to avoid the day before and the day after to save yourself additional holiday stress.
4. Shop online
With baggage fess hiking higher and higher every day the last thing you need to pay extra for is a suitcase full of gifts. During this holiday season you can find online retailers with free shipping so you can pick out your gifts and they can meet you at your destination. Some retailers will even wrap the gift and add a gift message and no additional cost.
5. Ship gifts
If it's too late to shop online or you don't want to pack those great black Friday bargains in your suitcase ship your gifts in advance. The US Postal Service has great deals on their "if it Fits it ships" Flat rate box sizes where you can ship for a flat fee. This will save you the hassle of traveling with the extra weight of gifts and those pesky baggage fees.
6. Bring Hand Sanitizer
Winter Holidays are also high season for cold and flu. Protect yourself while traveling and touching surfaces that have been touched by thousands of other passengers. Just make sure that the sanitizer you bring is 3oz. or less and you have a plastic Ziploc bag to get through security clearance. Also remember to wash your hands whenever possible.
7. Plan ahead and expect delays
We all know flight delays are a part of holiday traveling. Make sure to arrive extra early and stay close to your gate. A missed flight can cost you rebooking fees or missing the Holidays with your loved ones. Also pack non-perishable snacks and entertainment just in case you end up being stuck for a little longer than you planned.