How to Get a First Class Upgrade While Flying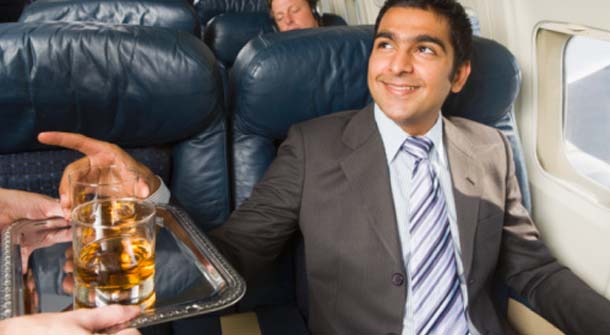 How to get a first class upgrade while flying, Traveling is a necessary part of life for most people traveling long distances, and it can play an important role in business as well. Families don't live as close as they once did, and that means more visits. Whether it's a meeting, a vacation, or a family get-together, you may not always want to take the time, gas money, and aggravation to drive. Flying is a great alternative. But it wouldn't it be nice to fly first class, or even business class? For many of us, that may seem like a fantasy.
Tips to turn coach into first class upgrade while flying
Lets start with something obvious.
It's called first class (or business class) for a reason. If you are paying a thousand dollars or more for your ticket, that is one thing. But if you are hoping for a free upgrade, then you need to look and act the part. Don't show up at the airport in sweat pants, and say "Hey, sweet cheeks, do it," and expect the staff to give you an upgrade.
Dress the part
Wear a nice suit. Be ridiculously polite to everyone. Remember names. Be helpful (offer to be bumped to a later flight if yours is overbooked, for example). A gentlemen is more likely to get an upgrade in class then someone with, well, no class.
Be flexible
If you're not in a hurry, and flights are overbooked then you definitely have a better shot. You may be able to let someone else have your seat in exchange for a class upgrade on a later flight. Or you may be able to negotiate a class upgrade on your flight if the main cabin is overbooked, but someone in first is a no show. Watch for things like that, and listen to what the flight attendants are saying. Make it known that you would like the upgrade if it is available and will help the airline to free up your seat.
Pay for it
Sometimes the airline will offer an upgrade at an incredibly reduced price at the last minute. They may even be willing to accept a relatively small amount of frequent flier points in exchange for the upgrade. Usually this means that there was a booking situation, and they want someone to upgrade to an expensive empty seat because they have someone willing to pay for your coach seat. Again, make it known as soon as you arrive at the gate that you would be willing to do something like this if the opportunity arises. If you remembered to look and act the part, you may very well get called up to the kiosk.
Most Recommended