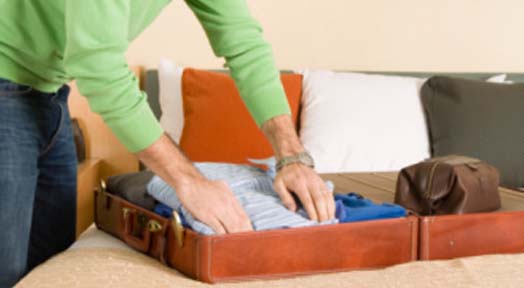 Air Travel can be tricky these days with all of the extra baggage fees and increased security measures even with your carry-on. Reduce your hassle at the airport by packing your all in one carry-on bag. Now depending on where you're going and what you will be doing this might not be entirely possible however for the average 3-5 day leisure or business trip there is no reason why you can't get everything you need in your carry-on.
Tips on how to pack everything you need in your carry-on
Wear your largest garment
If you need to bring a suit or a large coat wear it on the plane to allow more bag space.
Get all your toiletries in 3 oz. bottles
If you pack large bottles not only do they take up valuable space but that will force you to have to check your bag.
Limit your shoes
Pack one pair of fitness shoes and wear a dress shoe that can double as a casual.
Limit your pants
If you are wearing your suit pack an extra pair of trousers that will go with your suit jacket and a pair of jeans.
Bring a variety of shirts
Let your shirts set the tone for your outfits and bring a shirt for each day and a few extras for night outings.
Don't forget garments
Don't forget to throw in the essentials like socks, under wear and gym clothes, and sleep wear.
Stick to this list and you should be all packed and ready to fly and never have to worry about lost luggage ever again.