How to Save Money this Month For Saving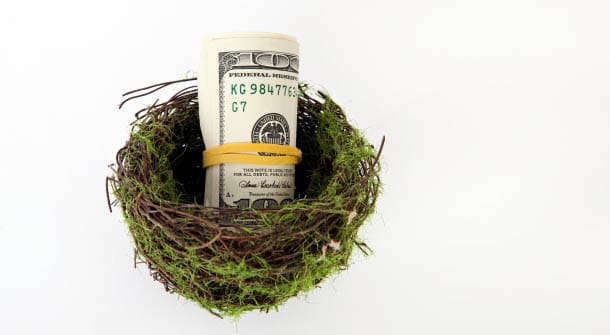 When you're looking to save money sometimes it can be a little difficult to see the forest for the trees. Finding big things to cut back on is great, but sometimes you can end up saving more money by merely cutting back on a bunch of little things over time. So to help you make that happen, here are 7 ways to save money this month that can help you start putting a little money into your savings account today.
7 Ways to save money this month
1. Carpool to Work
If you work in a place where several of your co-workers are on your route to work or vice versa, think about riding together to share the cost of a $200 gas bill a month. You could end up saving anywhere from ½ your gas bill to even more a month.
2. Brown Bag It
Sure, that Big Mac would be pretty tasty, but taking the time to make a homemade lunch everyday could help you to save upwards of $720 a year.
3. Stay In for the Weekend
Instead of going to see that movie at the theater this weekend and paying $40 after tickets and snacks, why not stay in and watch a movie on Netflix? Doing this twice a month can help you save more than $960 a month.
4. Start Cooking Your Meals
If you're a guy who gets his main meals from the local delivery place, start thinking about learning how to cook a little to help reduce your eating out costs each month. Even if you only cut back to 3 dinners out a week you could save more around $1,200 a month.
5. Turn Up the Cooler this Summer
Keeping your place nice and cool is nice during the heat of the summer, but doing so can end up sending your summer energy bill up by anywhere from $100-$400 a month based upon the size and energy usage of your home. Just by turning up the A/C up a few degrees while you aren't home during the day could save you significant portion of your energy bill.
6. Weatherize Your Home
Whether you rent or own, weatherizing your home can help to reduce the cost of your utility bill greatly. Weatherization includes things like installing double pane windows to keep out the heat during summer (or the cold during winter), installing weather stripping along doors/windows to ensure a tight seal, adding proper insulation in the attic and more. There are many free weatherization programs out there to help you pay for these repairs such as PG&E's Energy Savings Assistance Program.
7. Refurbish/Resale Used Items
If you have a lot of things around your home that you never use anymore such as old gym equipment, power tools, furniture, clothes, etc… why not think about selling those items and making a nice profit off of the sale? It is the summer so it is the perfect time for a weekend garage sale or you can use sites like Craigslist to connect with people looking for affordable/slightly used merchandise that they are in need of.
Most Recommended