Baja Peninsula – In Pursuit of the Endless Summer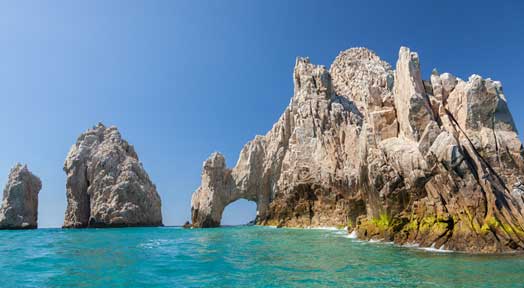 A slight chill returns to the breeze, the days start getting shorter, kids start going back to school and you realize that summer is over… before you ever got a chance to make the most of it. Well, thankfully, if you're the active sort (and we know most of you are), you've got a chance at a do over on Mexico's Baja Peninsula.
Baja Peninsula the perfect getaway
With your valid passport, you can head south of Los Angeles and retreat to the year-round warmth and full-time beachy atmosphere of such popular cities of Tijuana and Ensenada and the many outdoor activities in La Paz, Mulege and Loreto.
Cycling and Scuba
Cycling enthusiasts can take on the challenge of biking Highway 1 all the way down the Pacific coast, starting in Tijuana and ending in Cabo San Lucas. La Paz and Mulege offer some of the world's best snorkeling and SCUBA diving sites – shipwrecks, abundant sea life and undersea mountain ranges. The current is strong on the Pacific side, so you'll get a good mix of swimming workout and fantastic drift dives. La Paz also offers guided underwater tours on the Sea of Cortez on the southern end of the Sea of Cortez.
Hit the Trails
Hiking and horseback riding can be found almost anywhere on the coast, as can deep sea fishing charters (if you're looking for something more off the beaten track than Cabo, try San Felipe). A number of specialty tour companies offer guided excursions for mountain biking, ocean kayaking, windsurfing and cave exploration. Many hop from city to city down or up the coast or zig zag between the ocean and the Sea of Cortez.
Have fun on the beach
Of course, there's also the typical beach pursuits that everyone loves like volleyball, swimming, and some excellent Pacific-coast surfing. So get out to The Baja Peninsula – summer can last just a little longer if you let it.
Most Recommended