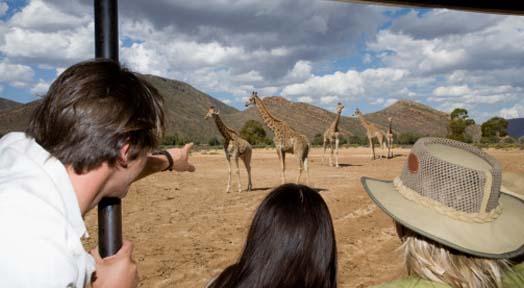 Life changing vacations every man should take add to their bucket list of Paris and Venice but these vacations are some of the world's most amazing adventures. When you talk about life changing experiences, you're talking about something that will take you from your provincial perspective and show you that your place on Planet Earth is just a small corner of a giant picture. Take a look at these four life changing vacations that you should not miss out on.
Life changing vacations every man take
African Safari
It's one thing to see lions, giraffes and elephants on the Discovery Channel or Nat Geo; it's something else to see them in their natural environment up close and personal. You can see just how many elephants are in an army or the thousands of migrating wildebeests. A trip like this helps you to remember your place on the food chain and how easy it is to forget that there is such a thing as a real safari. It's truly a sight to behold.
Hiking Mont Blanc
Just because you've been to Europe, doesn't mean you've seen it. To all who have experienced it, it's known as the best hike on Earth. The classic route of Mont Blanc covers nearly 100 miles and three countries: France, Italy and Switzerland. It's a guided hike where you only carry light packs but it's filled with magnificent views of the Alps from an awe-filled perspective. You'll also get to see quaint and simple parts of each country that many of the tourists don't get to experience. Every night you'll go to bed rested in a designated mountain refuge and dream about the amazing beauty that the next day brings.
Galapagos Islands…by land
If you want a rare experience with indigenous life, the Galapagos Islands is it. There are many companies who offer cruises through the islands but land tours are extremely rare and hard to come by. They typically go off the cruise path to less visited, pristine areas. You can hike, bike and kayak and get extremely close to seals, penguins and even giant tortoises. The Galapagos by land is one of the rarest experiences in the world and it will help you appreciate what the term "untouched" means.
Antarctica
Located exactly 90 degrees due South, Antarctica is the ultimate life changing trip. You can see the path many explorers took to get to the South Pole. You can even cross country ski the last 13 miles that the original Norwegian explorer Roald Amundsen took before being the first man to reach Antarctica. There aren't many people who can say they've actually been to the South Pole and you'll be one of them.