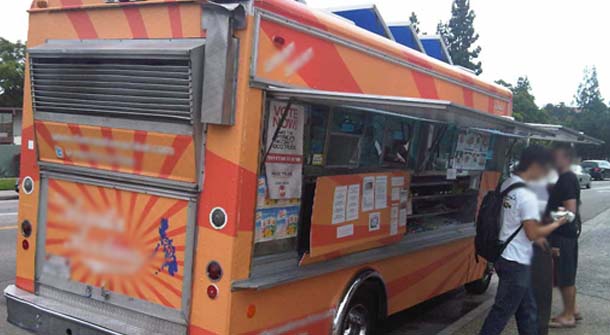 All over the country, people are going nuts for food trucks. We're not talking about your local corner hot-dog stand or construction-site sandwich truck… we're talking serious gourmet on wheels. Miami, Austin, LA, Boston, Portland, each one serving up sit-down-restaurant-worthy eats in convenient bite-size portions. We're talking duck dumplings; garlic-marinated skirt-steak in phyllo pockets; gourmet grilled cheese; caught-that-day grouper tacos; and escargot wrapped in puff pastry.
Top Reasons Why You Should Try a Local Food Truck
Worried about knocking your diet off track… don't be. A little bite of decadence now and again doesn't hurt. Just try not to sample everything on the menu from every truck there. Be strategic. Eat… then walk… then try something else. When you feel full. Stop. It's really no different than regular everyday diet rules.
To find food trucks in an area you're visiting, check out twitter or facebook for the local 411 on all things yummy that roll. A quick Google search will yield excellent results and foodtrucksmap.com is a fairly decent place to start your planning.