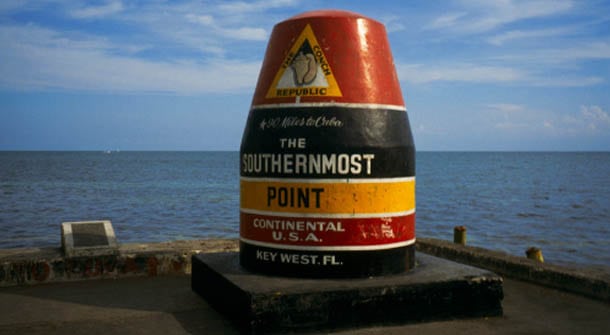 Cherished for its arts, culture, and nightlife, Key West is also one of the most convenient vacation destinations in the United States when it comes to keeping fit. With a average winter month temperature of 75 – 80 degrees fahrenheit it's a sure hit of winter and summer seasons alike.
How to stay fit while on vaction in Key West, FL
Active things to do
The island is small – just under six total square miles above water, which means you absolutely can walk or bike anywhere you might want to go. You can also venture offshore with a variety of high-energy activities like one- and two-person sailing, snorkeling, SCUBA diving, fishing, windsurfing, paddle boarding and more. And if you're still looking for more ways to accent your fitness regimen, join in with the area's many local cyclists, runners and tri-athletes in training as they tackle the many bridges and byways leading on and off the island.
Try the local seafood
Once you've worked up an appetite, partake in Key West's thriving seafood scene. Fresh catches come out of the water several times a day to the delight of health-conscious diners. A few delicacies that fall into the "must-try" list include cracked conch (a spicy Caribbean-style dish similar to ceviche that features the firm, sweet flesh of the conch mollusk); Pink Peel-and-Eat Keys Shrimp (sweet and juicy with rich texture); and Hog Snapper (a cousin of yellow-tail and red snapper which tastes excellent grilled with mango-infused vegetables).
Walk Duval Street
And, if you're planning to sample the treats of Duval Street's many famous bars, rest assured that a few calorie-friendly options exist. Skip the frozen daiquiris and margaritas which are loaded with sugar and instead try a Key Lime Collins – gin and vodka mixed over ice with a hit of tart key lime juice. Or cool off with a refreshing Key Lime Pie Martini – a cool splash of vodka and key lime juice with just a hint of vanilla extract.