Exotic Beaches You Should Visit this Fall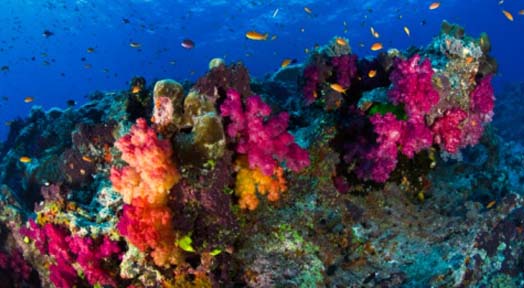 With fall's arrival and the kids back in school right now is the perfect time to take a trip to an exotic beach. Why let summer end? Head out to the best beaches in the world and mingle with the locals during the off season. Below are the top 5 best exotic beaches to visit this fall season.
Exotic beaches to visit this fall
1. Belize.
Not only is the country of Belize close to the equator it is also only a short flight from the United States. Right off the shore of Belize's fantastic beaches is the second largest barrier reef in the world. If you enjoy snorkeling, diving, or just swimming then Belize is the perfect place for you to visit this fall. The country also uses English as their second language so you won't have to step too far out of your comfort zone for this trip. Neither will you have to sacrifice an exotic location for some of the comforts of home.
2. Fiji.
Fiji is made up of several small islands all sprinkled across several miles of volcano laid ground, and it also is home to some of the best places to dive in the world. Water sports are extremely popular there and outdoor activities abound. The beautiful thing about Fiji is that while it is well inhabited it retains its exotic nature and rugged landscape.
3. Playa Rincon, Dominican Republic.
If you have a taste for adventure and a longing to get immersed in a culture completely different than what you are used to then Playa Rincon is the beach for you. Located off a long, rugged, and sometimes dangerous dirt road the Playa Rincon is not for the faint of heart. But once you reach this beach you won't want to leave, and that makes it our number 3 beach.
4. Rabbit Island, Cambodia.
This beach and island combo is the definition of exotic. Virtually no plumbing exists on the island and you will be hard pressed to find a telephone and definitely no internet access. But the views coupled with the pure adventure spirit of it all make it a gorgeous beach to visit during the fall season.
5. Eagle Beach, Aruba.
Aruba is one of the most visited islands in the world but during fall the islands become a little more deserted and a lot quieter. Eagle beach has crystal blue water and white sandy beaches but is off the beaten path, which make it a beautiful yet exotic location to visit.
Most Recommended