Grand Canyon River Rafting For Your Vacation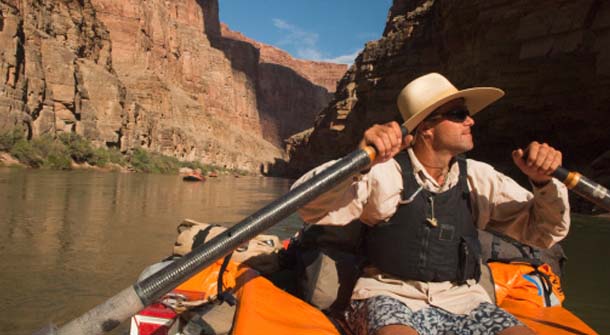 The Grand Canyon is one of Mother Nature's greatest achievements and is a truly beautiful sight to behold. For most, the prospect of just seeing the natural wonder is enough, but for others the chance to take a river rafting vacation through the Grand Canyon is a truly otherworldly experience. If you are one of those people who finds that chance to take a rafting trip along the river for a week or two, we have put together a list of tips that can make your vacation of river rafting the Grand Canyon a once in a lifetime trip.
River rafting on the grand canyon
Choosing a Guided Tour Vacation or Not
When you start planning your river rafting trip of the Grand Canyon you'll want to figure out if you are going to do it as a self-guided group with friends/family or with a guide to help you along. It is important to know your skills and that of your group when making this decision because if you aren't skilled enough to be on your own you could be placing your whole group in danger. If you go with a guided tour option check out tour companies such as Grand Canyon Whitewater or Arizona River Runners.
Choosing the Length of Your River Rafting Vacation
Most of this depends on how much time you and your group can take away from your personal and work lives. However, if you have the chance to choose how long you raft through the Grand Canyon you'll want to take into consideration what everyone wants to see or do. Most guided tour trips go from anywhere between 3-18 days with a few occasional 1-3 days here and there. The best advice is to stick between 7-14 days to truly get to see all of the majestic wonder the Grand River and the Grand Canyon has to offer. Shorter trips make for a rushed vacation and leave you feeling like you haven't really had a vacation at all, so make the choice wisely.
Choosing the Time of Year for Your Trip
River rafting through the Grand Canyon can be done any time of the year, but certain times of the year are better than others. During the spring the flowers are in bloom, the weather is mild and the crowds are lighter. The summer is often the busiest season with hotter weather, but the summer months are usually the best months for family vacations as kids are out of school. During the fall, or the "yellow" season as it is called, there is the chance to seeing the colors changing, milder weather and few fellow rafters on the water. Finally the winter season ends in October and most guided tours end, but for the more experienced groups self-guided permits are available to see some of the most interesting scenery all year if you are willing to raft through the cold, rainy and snowy weather.
Most Recommended