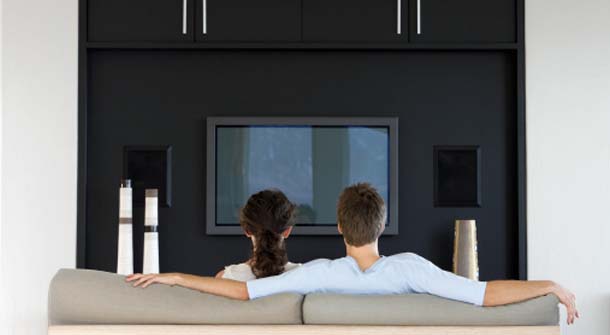 Bachelor pads aren't just restricted to cheesy 70's TV shows and films, they are an extension of who you are as a man and the image you present to your friends and then women you bring home. Bachelor Pad is a place where you are able to be a man's man and indulge in your bachelorhood with style and luxury.
How to set up the best bachelor pad.
However, to ensure that your bachelor pad is all it can be you need to have a few things to make it truly stand out amongst the other bachelor pads your friends have.
Maid Service
Most men aren't as cleaning conscious as women so bachelor pads at times can get a little dirty with unwashed dishes, dust, dirty clothes, etc. That is why a maid service is important to creating the right atmosphere for you to enjoy your little kingdom known as a bachelor pad. You don't need every day service or even every few days, but having a maid come in once a week to clean up the place is a must have for your place.
45"+ LCD Flat Screen TV
Every man loves a big, high definition TV and every bachelor pad must have one of these to truly be called a bachelor pad. Watch the game with your buddies, bring your lady over for a romantic movie date night or just veg out in front of the TV on your weekend; this TV will be your link to the good bachelor life without even trying.
State of the Art Sound System
Your sound system is just another extension of the beauty and benefit of a large LCD TV and is a must have. An awesome sound system is like the jelly to your TV's peanut butter, one just isn't the same without the other. A good sound system needn't be large and in the way, so of the best sound systems for a bachelor pad can be found with just a few strategically placed speakers and so forth.
Comfy Leather Recliner
No bachelor pad is complete without a leather recliner that you can sprawl out in after a hard day at work. This will help to bring out that timeless bachelor pad feel and give you a place where you feel most comfortable at in your living room.
Shag Rug
Now, a stylized and contemporary shag rug can add a little of the classic bachelor pad vibe without getting into that too cheesy 70's feel. The trick with this is to maybe chose a small shag rug that fits the décor of the room and that is placed in the right spot to accentuate it perfectly such as under your comfy leather recliner.
Wine Rack/Cabinet
When you're wining and dining the ladies, a modern and sophisticated wine rack/cooler is the perfect choice. Custom built is always best as it can give you all the features and looks that you want, but there are some nice pre-built wine racks/coolers that will help to add that extra bit of oomph to your bachelor pad.