Stay Healthy Eating Tips While On The Road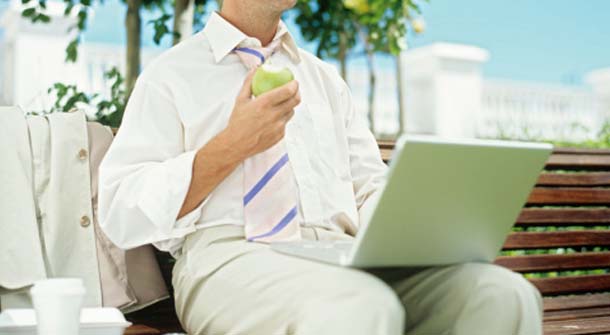 Whether you have a job that sends you traveling all over or you have an adventurous spirit that sends you off on road trips across the country, eating healthy sometimes isn't always a priority on the road. Sure and endless road trip with junk food galore sounds great, but it's not going to help your health or make you feel all that amazing in the long run. Eating tips to stay healthy while on the road. Being on the road can oftentimes makes it a little harder to eat healthy, but if you follow these tips you'll be able to stay healthy, fit, and strong no matter where you go or how long you stay on the road.
Eating tips to stay healthy while on the road
Chose Your Eating Locales Wisely
One of the biggest problems with unhealthy eating while on the road starts with where people tend to gravitate when they stop to eat; usually these places are fast food restaurants that rarely have anything that could be considered healthy. Fast food places may be cheap and fast, but the food is loaded with fat, calories, sodium and other unhealthy things that can quickly turn even the healthiest of persons into an unhealthy person in a matter of weeks. Choose sit-down restaurants instead that have a more healthy selection of food dishes with fruits, vegetables, protein and healthy grains in them.
Drink More Water
Many people on the road bypass their normal habits such as drinking a fair amount of water each day and this can quickly dehydrate and effect how you feel while on the road. Remember to drink at least eight 8oz glasses of water each day or even more if it is the summer or you are in a warm area.
Eat More Frequently, but in Smaller Amounts
Eating a large amount of food in one sitting can make you tired and sluggish as well as signal the brain that food may not be plentiful later on, making it store the calories you've just eaten as fat in the body. Small, frequent meals throughout the day notifies the brain that food is plentiful instigating the body to burn up fat as fuel, helping not only keep your weight in a healthy range, but to keep your energy up while you're on the road.
Pack Healthy Snacks to Give You Healthier Options
Being on the road doesn't have to preclude eating healthy if you plan ahead. Packing healthy snacks such as baby carrots, grapes, apples, nuts and so on that are portioned out into snack servings that you can easily grab when you're hungry. Having these on hand will keep you from stopping at a mini mart on the road that can lead to eating junk food that will just make you feel tired and listless instead of energized.
Most Recommended