Filing Taxes Tips to Help Make It Easier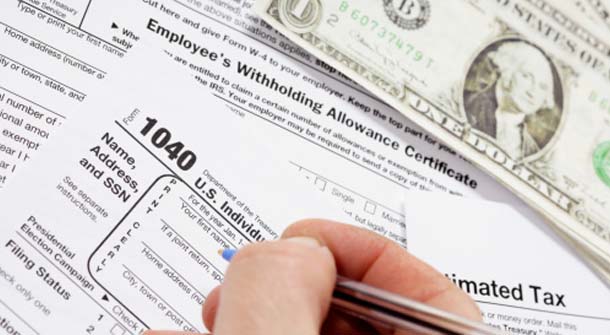 It is tax season again and with that comes the time consuming, frustrating and painful task of filing taxes. For some this is a fairly easy process, but for others it can seem like an insurmountable task that they keep putting off and putting off until the very last moment. Instead of being one of those people, why not take a look at these 5 tips to help make filing taxes easier that can help you get your taxes done with time to spare?
Tips to help make filing taxes easier
1. Organization is Your Friend
When it comes to filing income taxes there can oftentimes be a lot of little things that you need to properly fill out the forms such as W2s, investment account information, mortgage papers, student loan papers, business receipts, etc. Because of this it is important to organize your tax information in advance so that you don't forget vital information on your tax return or misplace something that could delay filing past April 15th.
2. Figure Out Which Way to File is Best for You
In the old days filing taxes was done by hand on paper, but in the technology era over 70% of tax returns are filed online now. It is smart to figure out which way works best for you based upon your skills (i.e. are you confident about your computer program/internet knowledge?) and your personal preference. There is also the possibility of using a tax service to prepare your taxes for you. Each one has both pros and cons so think about which one is likely to not only reduce your overall frustration with the process, but give you the highest tax return as well.
3. Be Honest When Filing
Everyone faces the "tax man" at some point in their life whether through an audit or something similar and when this happens being honest on your tax returns can save you time, money and possibility legal issues that could put you into a bad situation very quickly. You may think that fibbing the numbers a little bit is okay, but think about how invested the IRS is in getting the money it is owed… better to be honest and avoid problems in the future.
4. Be Up to Date on the Current Year's Tax Rules & Regulations
Every year brings with it slightly different tax rules and regulations that you need to be aware of to get the best return and to avoid a denied return or an audit due to a questionable tax return. Do your research and be as well informed as you can be so that your return is as accurate as possible.
5. File Early or File on Time, But Don't File Late
Late filing or requesting an extension can cause problems such as penalties that could quickly add up, costing you time and money that you may not be able to avoid. Remember that April 15th is Tax Day, so be sure to plan your tax filing process with this in mind and if all else fails consider using a tax filing
Most Recommended