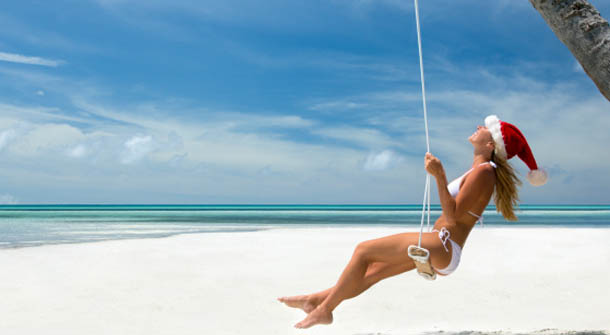 Hottest vacation spots, While statistically summer is the time when most people do their traveling, winter can be a great time for an escape as well. Where should you go? Let's check out a list of some of the hottest vacation spots this winter.
Hottest Vacation Spots for Winter
1. Orlando, FL
For families, Orlando is a hot spot pretty much all year long. But the winter is a great time to go. The weather is a little cooler. Ticket prices are often cheaper. And even for couples, Disney can be a lot of fun.
What if you want a more tropical destination? There are a ton to choose from. You can stick to Florida, but head further down to Miami beach. The atmosphere is more grown up. You'll have tons of great night life, and beautiful beaches during the day. You can also head to Puerto Rico if you want to go a little farther South without having to get your passport stamped. You can enjoy great luxury, see historic ruins, or a little of both. Another great US destination is Kauai. It's the oldest of the Hawaiian islands and entices with great beauty, hiking trails, perfect weather, and gorgeous Pacific surf.
2. Aspen, CO
If you are looking for a place with some great winter activities then you may be interested in Aspen, Colorado or Salt Lake City, Utah. Aspen has been a famous winter hotspot for years, and Salt Lake has grown in its conspicuousness as a winter vacation zone ever since it hosted the winter Olympics. Plus, nearby Park City is the home of the Sundance Film Festival in January.
3. Rome, Italy
If you are looking to head over seas, then winter is a great time to vacation in Rome. You won't have to fight the crowds to get into various museums and other attractions since this is the slowest time of year. It may also mean cheaper flights and room rates making it the most practical time of year to visit. Don't get me wrong, Rome gets cold in the winter, but snow is infrequent, and it is usually sunny enough to keep the chill off.
4. Belize City, Belize
On the other hand, you may prefer Central America. If that is the case, Belize has beautiful locations that will also be less crowded and less expensive during the off season. Get a taste of the Caribbean and of Latino culture all in one. Belize City, the capital, which is a peninsula that jots out into the Caribbean sea is the perfect location for a getaway. The locals are very friendly and most speak English and Spanish due to the geographical influences.
These are just a few ideas for your big winter getaway. As you can see, the place you will consider "hottest" will depend mostly on what you intend to do once you get there, and what you hope to get out of your vacation. Whatever you decide to do: enjoy yourself!