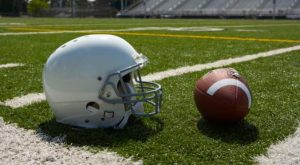 In the wake of an historic lawsuit against the National Football League over the issue of concussions and brain injuries, three former FBS football players have brought a lawsuit against the NCAA saying that the organization didn't do enough to educate them in preventing, diagnosing and treating concussions and brain-related injuries.
Ben Martin and Chris Walker , who both played at the University of Tennessee between 2007 to 2011 filed a class action suit, along with Dan Ahern of North Carolina State, on Wednesday in a federal court in Tennessee. Ahern played for the Wolfpack from 1972 to 1976.
The lawsuit was filed by Michael Hausfeld based on the premise that the NCAA did not take the necessary steps to protect players from brain-related injuries such as concussions. Hausfeld claims that the NCAA has the medical tools to assist players and has for some time. He believes that the NCAA should begin offering education and medical testing to all college football players.
Hausfeld, who also happens to the attorney working the Ed O'Bannon case, complains that the NCAA failed to meet its obligation to former players and, as a result, those players have suffered dramatic consequences. The O'Bannon case is one seeking damages from the NCAA for the use of athletes' names and images in video games and other property where the NCAA makes money.
Both Martin and Walker played defensive end for Tennessee. Walker played in 50 games in his career while Martin played 45. Ahern played on the offensive line for N.C. State. None of the three played professionally. Both Martin and Walker say they suffered repeated head injuries and trauma in all sorts of football situations including games and practices. Both say the headaches, many times severe, that they get now are a direct result.
While playing Penn State during his final season with the Wolfpack, Ahern suffered a concussion. As a result, he now has trouble sleeping, poor memory and focus, and has a ringing sensation in his ears.