NFL 2012 – 2013 Preview NFC Teams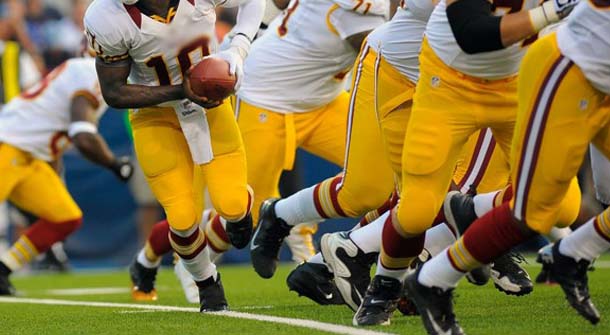 nfl 2012-2013 preview nfc teams – With the 2012-2013 NFL season less than one month away, we preview a bit of what to expect this upcoming season. As is customary each year, there have been a handful of changes for several teams in the off season which should have an impact on their overall success. Not surprisingly, Green Bay and New England are the odds on favorites to take this year's Super Bowl crown. However, as we learned last year, the underdog can likewise have his day. So without further adieu, let's take a look at the NFL 2012 – 2013 preview for the NFC teams!
nfl 2012-2013 preview nfc teams – NFC East
(Defending Super Bowl Champions) NY Giants (2011-12 Record: 9-7) Eli Manning is now the proud owner of two Super Bowl rings yet the man just doesn't seem to get any love. The Giants still possess many of the key pieces which lead them to another ring last year. If they remain healthy, there is no reason they can't add a third.
Philadelphia Eagles (2011-12 Record: 8-8) Last year there were high hopes for this extremely talented group. However, the chemistry was never consistently there at any point. Now that they've added some pieces on defense during the offseason, it would not be shocking to see this team finally put something special together.
Dallas Cowboys – (2011-12 Record: 8-8) They missed the playoffs for a second straight season as they went 0-4 against the Eagles and Giants. If QB Tony Romo remains healthy, the team could bounce back. If they fail to make the postseason again, management will likely clean house.
Washington Redskins – (2011-12 Record: 5-11) About the only positive thing they took from the 2011-2012 season was the fact that 2 of their 5 wins came against the eventual Super Bowl Champion Giants. This year, many in the know are predicting they could be a surprise team in the NFC East.
nfl 2012-2013 preview nfc teams – NFC North
Green Bay Packers – (2011-12 Record: 15-1) The 2010-2011 Super Bowl champs went 15-1 last year during the regular season, but they ultimately fell to the Giants at home in the division round of the playoffs. Quarterback stud Aaron Rodgers, the league MVP, returns with the majority of his team's key pieces in place poised for yet another strong run towards the top.
Detroit Lions (2011-12 Record: 10-6) This team was a big surprise last season as they began the season at 5-0, a huge improvement after being widely regarded as one of the worst teams in NFL history. The early part of this season's schedule is much tougher than last season's, which will likely lead to another good, but not great season.
Chicago Bears – (2011-12 Record: 8-8) Last season they appeared headed towards the playoffs after 10 games (7-3) before QB Jay Cutler suffered a season-ending injury in Week 11. This offseason they have arguably improved the most in the NFC North. With great balance on both sides of the field, this team could be one of this season's real sleepers.
Minnesota Vikings – (2011-12 Record: 3-13) After coming off a disappointing year, not many are giving this team the benefit of the doubt. RB Adrian Peterson will be back after failing to record a 1,000 yard season due to an injury suffered in December 2011. He's healthy again, but the team's defense still appears to be a great liability.
nfl 2012-2013 preview nfc teams – NFC South
New Orleans Saints – (2011 Record: 13-3) With the whole Bountygate cloud now hanging over them, it's uncertain how they'll react to operating under a new head coach. Star QB Drew Brees always gives his team a chance to make a strong Super Bowl run, but one has to believe that all the drama in combination with the significant changes will prevent this team from getting further than the first/second round of the playoffs.
Atlanta Falcons – (2011-12 Record: 10-6) The Falcons have made the playoffs three out of the last four years, but failed to win a playoff game every time. The addition of cornerback Asante Samuel to the Falcons may prove to be a difference maker.
Carolina Panthers- (2011-12 Record: 6-10) QB Cam Newton's performance in his sophomore season will determine the outcome of their 2012 season. They've added some pieces during the offseason. However, it's doubtful it'll be enough to get the Panthers past a break-even season, which at this point many would consider quite a success.
Tampa Bay Buccaneers – (2011-12 Record: 4-12) One of the youngest teams in the league, the Buccaneers were busy in the NFL draft acquiring solid offensive and defensive players. Nevertheless, they're still a relatively inexperienced bunch.
nfl 2012-2013 preview nfc teams – NFC West
San Francisco 49ers – (2011-12 Record: 13-3) Building off a breakout year in 2012, the 49ers should be as formidable as ever. With another year of experience under their waistbands and many of the same pieces still intact, this team appears prepared for more than just a deep playoff run.
Arizona Cardinals – (2011-12 Record: 8-8) In 2011 the Cardinals were a decent team. 2012 is a bit of unknown with Kevin Kolb still competing with John Skelton for the starting QB job. The stars would really have to align for them to make it to the playoffs.
Seattle Seahawks – (2011-12 Record: 7-9) A strong finish towards the end of the season somewhat salvaged an otherwise disappointing 2011. There were no significant improvements in the offseason. Therefore, don't expect much from this bunch.
St. Louis Rams – (2011-12 Record: 2-14) With new head coach Jeff Fisher leading the way and QB Sam Bradford's continued development, the Rams only have room to improve. This team may surprise although a playoff berth would be quite shocking.
Most Recommended