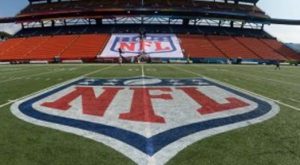 The National Football League has reached a tentative agreement with 18,000 of its former players agreeing to several stipulations including compensating victims of concussion-related brain injuries, paying for more research, and covering the cost of medical examinations.
After months of court-ordered mediation, the NFL lawsuit settlement was announced Thursday, exactly one week prior to the start of the 2013 NFL season. The settlement deal totals $765 million of which $675 million must be used to compensate former players and families of any deceased players who suffered any sort of brain-related injury. That would include families of players such as Junior Seau and Dave Duerson, who committed suicide and then were found to have suffered from chronic traumatic encephalopathy, or CTE.
The remaining funds are to be used for research and more education on brain-related injuries and also on medical exams. The medical exam funds are capped at $75 million and the research money at $10 million.
Individual player and player family member awards would be capped at $5 million for those who have or develop ALS, or Lou Gehrig's disease, Alzheimer's disease, Parkinson's disease, or any other injury that affects the brain. Individuals diagnosed with CTE will receive awards of $4 million at the most and any players who suffer or suffered from dementia will receive $3 million.
The league has 20 years in which to pay the total amount of the settlement. Half of the $675 million must be paid out in the next three years and the remainder of the following 17 years.
Compensation for these types of injuries will now be in place for up to 60 years. Any retired player who develops any brain-related or neurological illness in the future will be able to apply for compensation.
One of the most important terms of the agreement was the understanding that by no means is the settlement an admission of any liability by the NFL or an admission that any players' injuries were caused by football. The settlement also means that the NFL will not have to disclose any files that it had regarding concussion-related brain problems and injuries.
The federal judge overseeing the case, Anita Brody, must approve the settlement for it to go into effect. Brody will review the settlement and motions for final approval before making a decision within the next month or two.