The 2012 Summer Olympics – Boxing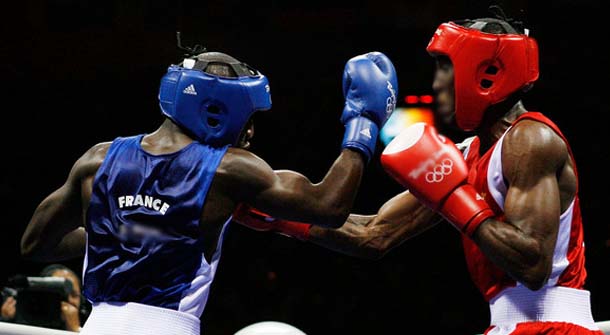 Since the 1904 Summer Olympics held in St. Louis, Missouri, Boxing has been a sport that has drawn crowds both big and small as world champions and boxing heavyweights vie for the chance at winning the gold medal at the Olympic Games. The Olympic Games for years have been a fierce competition where such names as Cassius Clay a.k.a. Muhammad Ali (1960 Summer Olympics in Rome), George Foreman (1968 Summer Olympics in Mexico City) and Oscar de la Hoya (1992 Summer Olympics in Barcelona) have won gold medals in the Summer Olympics boxing competition.
The 2012 Summer Olympics will feature 10 weight categories in the Men's boxing competition from light flyweight to super heavyweight and, for the first time at the Summer Olympic Games, will feature 3 Women's weight categories: flyweight, lightweight and middleweight. This year the boxing competition of the Summer Olympic Games will feature 16, 26 or 28 boxers for each of the Men's weight categories and 16 for each of the Women's weight categories. The boxing competition will be run off a single elimination format where each of the boxers will fight another in their weight category in the semi-finals and based upon if they win or lose they will move up to compete for the gold against the remaining competitor in the category. Those who lose during the semi-finals will each be awarded a bronze medal.
This year the boxing competition is looking to be a tossup between the British, USA and Ireland teams. Team USA is recently revitalized and up until about 4 weeks before the Olympics were without a coach, but the team is making headways and showing a particular promise of being a likely contender for winning the gold in many of the weight categories. Britain of course has the roar of the crowd being on home turf with Freddie Evans and Josh Taylor leading the way. Lastly, Ireland's Welterweight Adam Nolan is set to put the country in the running for the gold medal at the 2012 Summer Olympic Games.
The boxing competitions will be taking place during the Olympics at the ExCeL Exhibition Centre in London from July 28th to August 12th. The preliminary, round of 16, quarter final and semi-final rounds will be taking place from July 28th to August 8th & August 10th and the finals will be taking place on August 9th, 11th and 12th.
Most Recommended