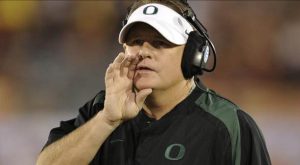 In the "win, now" National Football League the end of 2012 saw seven franchises relieve their head coaches of their duties, including two of the most tenured mentors in the NFL. Andy Reid, who led Philadelphia to six NFC East division titles and a Super Bowl XXXIX berth, was let go after 14 seasons with the franchise. The Eagles finished 5-11 after an injury-riddled season, their worst since 1998.
Lovie Smith was let go by the Chicago Bears after a 10-6 season, a surprise to many, but when you start the season 7-1 and are considered a Super Bowl favorite only to finish 3-5 and out of the playoffs, your job security goes right out the window. Along with Smith and Reid were such coaches as Arizona's Ken Whisenhunt who had led the Cardinals to a Super Bowl and veteran coach Norv Turner who led San Diego to three playoff appearances in his first three seasons.
As soon as the firings commenced, names of successors began popping up all over the place and because of the body of their work, not surprisingly, Reid, Smith, and Whisenhunt's names were among those as possible replacements. Sure enough, the Kansas City Chiefs wasted no time in snapping up Reid, who won 130 games as the Eagles' head man. With the firing of GM Scott Pioli, Reid will also have control over personnel decisions, something that has reaped benefits in many organizations including New England.
Doug Marrone, who was quietly rebuilding a struggling Syracuse University football program, interviewed for a few of the open spots and was found to be the perfect fit for the job in Buffalo. Marrone has seven years' experience in the NFL and was most recently the offensive coordinator in New Orleans under Sean Payton.
Another big name that continues to come up is that of Oregon head coach Chip Kelly. Kelly, who just led Oregon to its third straight 12-win season, interviewed for the Browns' job, but the brass in Cleveland couldn't put together a deal to land one of the innovators of the spread offense.
Smith, who went 81-63 in nine seasons in Chicago, is another hot commodity. Smith interviewed in Buffalo and is said to be high on the list of candidates in both Arizona and San Diego. Besides Smith, the Cardinals apparently are interested in Steelers' offensive coordinator Todd Haley (former Chiefs' head coach), Broncos' offensive coordinator Mike McCoy, and their own defensive coordinator, Ray Horton.
The big name in Chicago is Marc Trestman, a 17-year NFL veteran currently the head coach of the CFL's Montreal Alouettes. The Bears also have some interest in Indianapolis offensive coordinator Bruce Arians, the Saints' offensive coordinator Pete Carmichael, and Green Bay offensive coordinator Tom Clements. McCoy is also believed to have an interview scheduled in Chicago. Whoever the Bears hire, it's clear the direction they want to go-a bright offensive mind. In his nine seasons, none of Smith's offenses finished higher than 17th in the NFL in total offense.
Of all of the vacancies in the NFL, the least appealing may be in Cleveland, where Kelly is no longer a candidate, Marrone, who interviewed, accepted the job in Buffalo, and Penn State head coach Bill O'Brien elected to remain in Happy Valley. The Browns, who haven't been to the playoffs since 2003, will interview Horton and Whisenhunt.
Kelly may surface in Philadelphia where the Eagles are trying to sell the Ducks' coach on a roster loaded with Oregon-type talent. The Eagles have also requested permission to speak with Bengals' offensive coordinator Jay Gruden and Seahawks' defensive coordinator Gus Bradley. They will also interview McCoy and Falcons' defensive coordinator Mike Nolan.
The word in San Diego is that the Chargers will take their time in their search and most likely will hire a general manager first who will then help in the search for the next head coach. Smith is a candidate as well as Arians and Whisenhunt has expressed interest in the job. The Chargers will draw interest mainly because of the presence of quarterback Philip Rivers.