Adventurous Date Ideas to Wow Her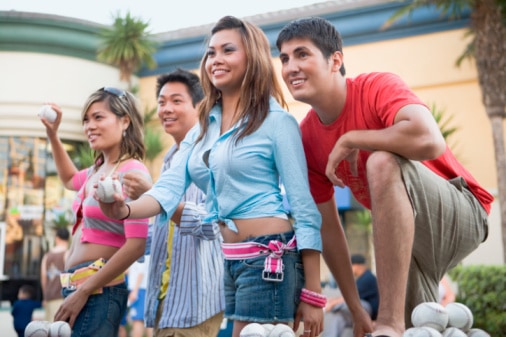 What is the most common adventurous date ideas out there? Dinner and a movie, right? Sure it is a longstanding dating tradition, but after so long it can get a little boring. Instead of doing the usual, why not take your girl out for an adventurous date that wows her and re-sparks the romance and entertainment in your relationship? Here are five adventurous date ideas to wow her that will give you the chance to show her that you're not just some run of the mill guy like the rest.
Adventurous date ideas to wow her
Take Her to a Theme Park
There is something about a theme park that can bring out the inner child and give both of you the chance to have a little fun while getting to know each other at the same time. From thrilling roller coasters to tasty foods like cotton candy and funnel cakes, a date at a theme park can be adventurous without requiring you to break the bank or travel to make it happen.
Take Her Dancing at a Salsa Club
A little Latin flavor never did a man wrong and salsa clubs are no exceptions. Instead of going the boring route and taking her to a loud night club where you can barely hear each other with loud music and a crowd of people, why not take her to a romantic salsa club where you can show her a little intrigue and culture at the same time?
Take Her for Hot Chocolate & Ice Skating
During the winter you have the perfect opportunity to be adventurous and romantic all at the same time by taking her ice skating. She'll be laughing and smiling while you slide along on the ice and later you can snuggle up with each other over some hot chocolate while bring a bit of intimacy to the date.
Take Her to a Concert or Show in the Park
During the spring and summer or all year long in certain southern areas there are countless outdoor concerts and shows that will allow you to remove the monotonous routine from your dates in style. Bring a soft blanket, a basket of delicious food and yourself, and she will be wowed by your ability to be romantic and unpredictable all at once.
Take Her to an Art Gallery or Museum
Sure, this isn't for everyone, but if you both love art, history or nature this date idea is a great way to be adventurous, cultured and unique on a date. There are countless options available to you from art galleries and museums where you can see beautiful paintings to natural history museums where you can view cultures, animals and historical figures of the past while getting to know her.
Most Recommended