Fast Food Habit Tips To Break Them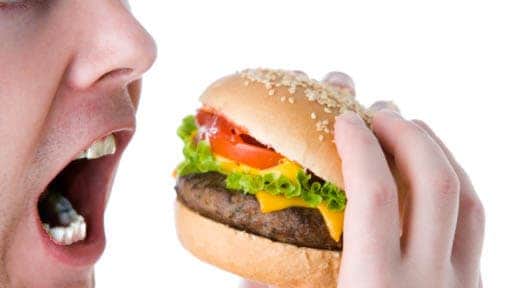 Looking to break your fast food habit? As far as dietary requirements go, it's a safe bet that almost all of you reading this, probably do not possess any viable health or medical related reason which would permit you to consume fast food on a regular basis. Reason being is fast food is simply not healthy, no matter what people may tell you.
Tips to Break Your Fast Food Habit for Good
Fast food is often processed, full of fat and sugar, containing little or no nutritional value in the slightest. It does however, taste pretty good we have to admit. While tasting pretty good, the simple fact of the matter is it's one of the unhealthiest food types you can consume. Not only is fast food is bad on the waist line it is a leading factor of many health issues. These health issues range from heart disease, heart attacks, diabetes, high blood pressure, high cholesterol, and even the formation of certain cancers.
If you are stuck in a fast food rut, you should ask yourself if it's really worth taking years off your life? Now, the occasional treat every now and then is perfectly fine, but if you consume fast food on a regular, or even semi-regular basis, you really need to change your eating habits and consume the right foods that your body thrives upon.
Be adventurous in the kitchen 
Many people eat fast food because of convenience, cheaper price and it's more palatable than other health foods. However, you can quit your fast food habit and live a healthier, more balanced lifestyle. The first step is to find some foods which you actually enjoy and look forward to. For that reason, we strongly recommend that you become adventurous and creative in the kitchen, find new recipes and make it fun.
Use fresh, healthy natural ingredients, rather than simply going with a plain salad or grilled chicken breast. Put your cooking creativity skills to the test. You can create healthy pasta dishes, stir fry's, curries, frittatas, and much more. Finish off your meals with your favorite vegetables and you'll be much healthier as a result.
Drink more water
Water is extremely healthy for the human body, and for that reason alone, it's worth consuming your recommended daily allowance. It flushes the toxins out of the body and allows the body to repair itself from environmental toxins. Another reason to consume water however, is that it can help to curb cravings and hunger pains. The next time you find yourself craving a greasy double bacon cheeseburger and fries, force yourself to drink a bottle of water and wait 15 minutes. The water will actually subdue your cravings and give you more time to eat something healthy. Get into the habit of doing this regularly, and you'll soon be a much healthier individual as a result.
Keep yourself busy: Fast Food Habit
Studies have found that one of the main reasons that people tend to binge eat and pig out on fatty foods, is simply because they're bored. If you find yourself craving junk in the evening, how about reading a book? You can also watching a movie, playing some games, or even take up a new hobby such as painting or walking. Keeping yourself busy and your mind preoccupied will give you a real boost when kicking your fast food addiction for good.
Most Recommended