Best Places to Meet Women According To The Expert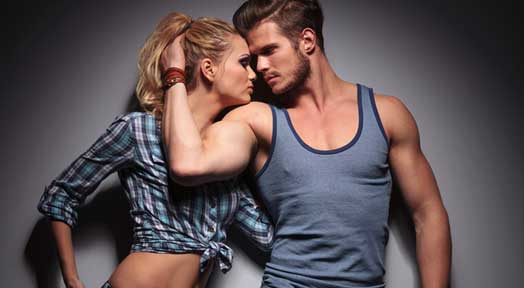 By now you have likely realized that 'the bar' is not the best places to meet women. Contrary to what you see on television and in the movies, not many relationships actually start out in a pub or a bar. A recent survey suggests that as few as 20% of adult relationships began after two adults met in a bar. So where else can a man go to meet women if not to the local watering hole?
Here is a list of three of the best places to meet women.
If you check out a one or two of these spots you will be amazed at the number of beautiful (and available) women you can meet!
At a Gym or Fitness Club
If you spend a lot of time at the gym, chances are you will see the same faces over and over again. If being healthy and fit and maintaining a healthy lifestyle is important to you and is something you look for in a partner, why not see if you can find a single lady at your gym? Are there some regulars who you find attractive? If so, try catching the eye of one of the regulars (without seeming weird or pushy of course) and perhaps even strike up a conversation. If you hit it off, you could always rendezvous for a drink or a cool-down walk around the park.
Over at A Friend's House
Just because your friends are married or in relationships doesn't mean that all of their other friends are attached as well, so you should definitely be on the lookout for new single women whenever you are over at a friend's house. If your friend throws a party or holds a dinner, be sure to show up and look your best and let your personality shine. You never know who might be waiting at the party unexpectedly. Your friend's wife just may have some attractive and friendly single pals that you've never met before. If you do meet a new woman at your friend's house, play it cool! You can always ask your friend or their wife for more information if you are really interested.
Yes, You Can Meet Some Great Single Women Online
Many men are hesitant to enter the world of online dating, but these days a large number of successful relationships and marriages began online. For every weirdo out there you can also find a great woman just waiting to be swept off her feet by the right man. Or you might even find a woman who can sweep you off of your feet, either literally or figuratively.
Online dating allows you to cast a wide net, so that if the woman of your dreams is on the other side of the world you can actually have a chance of meeting her. Just think about how much better your odds will be if you are not limited to only dating women who live in your specific geographic area?
These are just three of the many places where you can meet women. The best place to meet women may be different for each guy depending on your specific interests, hobbies and desires; but so long as you are actively searching for the right woman you are much more likely to find her. Best of luck!
Most Recommended