Erotic Massage The Power To Touch Her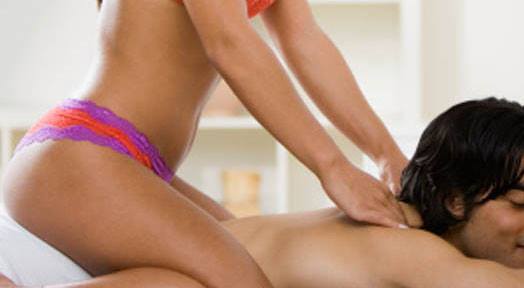 Erotic massage touch is one of the most necessary and yet also one of our most underappreciated senses. With the right touch, we can convey emotion, heal wounds, and create lasting bonds with other people. By learning to give and receive an erotic massage you can tap into the power of touch in a rewarding way.
The art of erotic massage
Begin by getting up to temperature.
Nothing spoils a good massage like icy cold hands or massage oil. Rub your hands together for a few minutes before starting a massage and consider warming any oils or lotions up beforehand too. A word of caution – avoid the microwave for heating, they may end up much hotter than comfortable. Instead warm up a bowl of water and leave the oils and lotions to sit for a few minutes.
Start big.
Large, slow movements ease muscle tension and create comfort between you and your partner. This allows the body to respond more favorably to more localized massage techniques as the massage progresses. Run your flat open hands up either side of the spine, lightly applying pressure with the heels of your palms. Make wide circles around shoulder blades and long sweeping motions down the entire length of legs or arms.
Let your fingers do the talking.
Use your hands to sense tense spots and then focus your massage on these areas. Avoid jumping right in with your thumbs when you find a knot. It can be too much pressure too quickly. Using three or four fingers allows you to gently adjust the pressure to a level that's comfortable for your partner, eventually moving to the thumb if necessary. Continue in this fashion throughout all parts of the body. Then, finish with wide slow motions once more.
Tease and please the body.
After you have completed massaging the muscles it's time to start transitioning into a the erotic part of the massage. Start brushing the inner thighs then move your hands up to the breast and then back down by her ass. Then move your hands down to her crotch and massage her up and down gently using your thumbs up to the clit and down to the vagina until you feel her get wet and her clit starts to pulsate. After she is turned on you can either finish her off with your hands or orally. A few signs to watch for to make sure she is orgasming is back arching, heavy breathing, toe curling and moaning.
The Perfect Ending.
If it helps, add a little music to help pace your efforts. Select something with a slow sexual beat and without a lot of words so you don't get distracted. After an erotic massage many couples like to move right into sex and they have reported to have extremely powerful orgasms following their session.
Most Recommended