Wild Sex Position: Ways To Have Wild Sex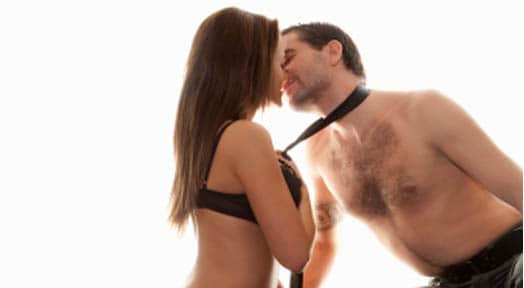 The first time a man has sex is the most exciting day of his life. He finally gets to experience the ultimate pleasure in life, and yet, his partner may not seem as satisfied. What gives? How can she not feel the same excitement and interest as him? Turns out, men are more satisfied with the act of sex itself and are less concerned with the details. However, women on the other hand, are more concerned with the foreplay and the emotional connection than the 'main event'. In an adult relationship, wild sex is a sought after prize that is traditionally abandoned for more comfortable and safe sex. But, both men and women report that they wish their sex life were more hot wild and adventurous.
How can you change your boring sex life into hot passionate and wild sex sessions?
Tip # 1. Focus on your touch.
As men, we have a tendency to go straight for what makes us hot. After a make out session starts we want to go immediately below the belt and for the goods. But what women are looking for is the buildup. They require mental simulation before they can climax and one method to stimulate them is through touch. Use your fingers and trace the outline of her breasts and take the palm of your hand and rub it up and down her breastbone. This sensation can feel amazing for a woman and get you one step closer to your goal.
Tip #2. Don't forget to kiss her.
Kissing during sex can make it feel extremely wild and passionate for a woman. By grabbing her and passionately kissing her she feels wanted and loved which is essentially all she ever hopes to get out of sex. Step up your game and don't leave the kissing just for foreplay. During sex tenderly kiss her neck, back, and lips whenever you can.
Tip # 3. Make her feel erotic. wild sex
Women are more interested in the story behind erotic porno or even some novels than the visual stimulation. To take things up a notch you need to get her excited. Make her want to want you by providing the female version of porn by buying her a novel like 50 shades of gray, or maybe even a sexual stimulating movie with a romantic story line. By showing you care how turned on she is you can make her feel more open and turned on once sex comes into the picture.
Tip #4. Incorporate sex toys.
The majority of women reach orgasm only through clitoral stimulation, and unfortunately for you your penis doesn't come with a vibrating tip. Get adventurous and ask her if she's okay with using a toy. If she says yes shop for one together either online or through a local sex shop. The process alone can be exciting.
Tip #5. Share your sexual fantasies. wild sex
Every person on this planet has had or has a sexual fantasy about a member of the opposite sex. Spice up your love life by sharing these fantasies with your partner, and asked her to do the same. You will be amazed at what turns her on.
Most Recommended