How to Attract the Right Woman In Your Life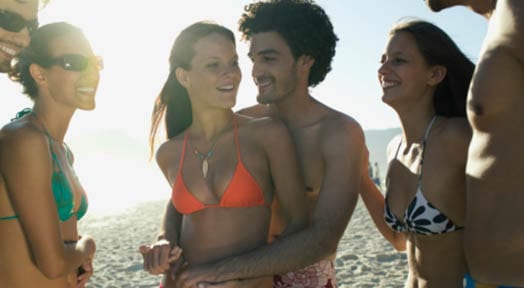 So you are on the hunt for the right woman. You know exactly what she looks like, what she wears, and how she laughs but you probably have no idea how to attract her. If you are serious about finding your dream woman then look no further, take a look at the few steps we have lined out for you below.
How to attract the right woman
1. Be yourself.
That's right do not deviate from who you are to please someone else, even if it is the woman of your dreams. What you may quickly realize is the woman you may think is the right woman can actually turn out to be exactly what you hate. Instead of trying to create a persona that is not really who you are just relax and be you. Real women love it when they meet a real man.
2. Have standards.
When we say standards we are not talking about only dating women with a certain cup size we are talking about emotional and personal standards. Have some integrity and dignity and refuse to surround yourself with men or women who are do not reflect your standards. The right woman will recognize that you are not a slave to people and will respect that quality.
3. Take care of body.
There is nothing the screams "I don't care" like a man that is so far out of shape he can't even walk to the ice cream truck. Adopt a healthy diet and exercise routine and lose those extra pounds if you want to attract the right woman. Once again it comes back to respect for your own body and for life. Women take note of men who have it all together, and you can't have it all together if you don't take care of your own body.
4. Don't try to impress everyone.
That means don't try and be something you are not just to get attention. The only women who like guys who wear tons of cologne and who always have something to say are not the right women. These are shallow women and not really worth your time. A woman worth your time will want to spend time with you away from everyone else when no one is looking.
5. Care about your financial life.
This doesn't have to mean having tons of money in the bank and a nice car, but it does mean having goals and being motivated. When a woman sees how hard you are working towards your goals she will undoubtedly have more respect for you and will be attracted to you.
Most Recommended