How To Be a Casanova And Woo a Woman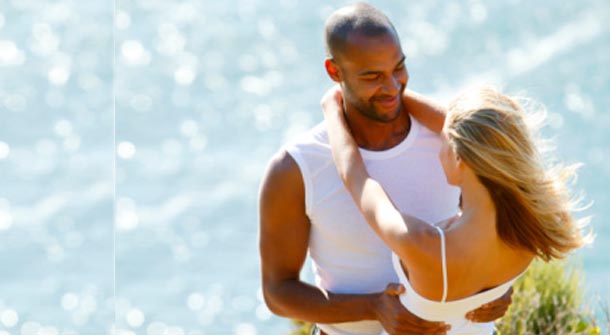 Giacomo Girolamo Casanova de Seingalt, better known as simply Casanova, was an Italian adventurer known for wooing and bedding women with style and romantic panache. Today his name is synonymous with being a true "ladies man" and if you are looking to take up the mantle of Casanova you're going to have to learn the art of wooing a woman.
Do you know how to be a true Casanova
When we say the "art" in wooing a woman we mean it; there is a certain way that women respond best to and if you have the technique and the drive, you can woo any woman you want with just your quick wit, style and seduction techniques.
Tell a Story to Her
We're not talking about just any story, but a story of words and actions that weave a romantic and captivating tale that draws her in and keeps her interested. Casanova was known as one of the greatest story tellers and he used his words to woo women with tales of his adventures that made his life seem truly spectacular. Learn to weave captivating stories whether you are talking about your own adventures or regular life events that might otherwise bore her.
Treat Her Like She is One in a Million
The men who have the best luck with women known that every woman wants to feel special and treats her just like that. Make her feel as if no other woman could compare to her and ensure that your attention is on her completely whenever you're with her. Casanova used his talents for words and romanticism to make women special, though gifts and doing special things for these women were a part of it, the best way he made them feel special was by simply paying attention to her and her needs.
Be Spontaneous
Women find spontaneity sexy and if you incorporate it into how you woo a woman, she will find you unbelievably attractive. You can do this by taking her on a spontaneous weekend trip to Las Vegas or calling her up for a midnight stroll along the beach. Keep her interested by being spontaneous and never letting her get bored or able to anticipate what you will do next.
Show Interest in Her Life: how to be a Casanova
Women can tell when you could care less about how her sick mother is doing or whether her job is in jeopardy and nothing irks them more when they do. Casanova always made sure to make the women feel as if everything about her, even the boring life events, was special and you need to as well. Wooing a woman isn't just about showering her with gifts of being spontaneous, it is about making her feel like you value who she is, what she has to offer and what is happening in her life.
Most Recommended