How to Bring Intimacy Back Into a Relationship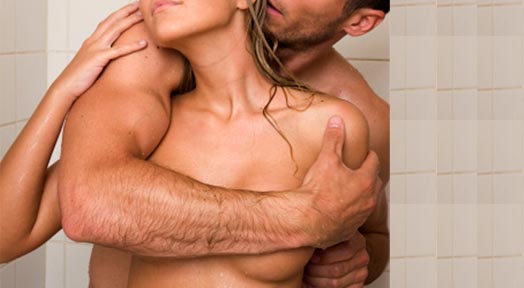 After so much time together couples can often lose a little bit of the strong desire for sex every day, all day that a new relationship has. It is a natural part of spending your life together and it happens to everyone, but that doesn't mean you shouldn't want to Bring Sexy Back in your relationship. Of course, acknowledging that you want to put the fire back into your relationship is one thing and doing it is a whole other thing. If you want to bring intimacy back into your relationship take a look at these 5 ways to rekindle your sex drive together.
Ways to bring intimacy back into your relationship
1. Awaken Your Senses
They say that oysters are a great aphrodisiac, but they aren't the only way to help awaken the senses and the body's natural sex drive. By focusing on your senses together in ways such as feeding each other chocolate cover strawberries, giving each other sensual massages and the like, you are able to get your body's senses heightened and thereby awakening your sexual desire together.
2. Talk About Your Wants and Desires
When you've been together for twenty years you daily interaction probably doesn't really focus on those "sexy" topics that you used to. Sure, the need to talk about who is going to do that load of laundry and if the phone bill was paid is necessary, but try and take the time to talk about each other's wants and desires as well. From talking about sexual fantasies to simply focusing your conversation on each other rather than the outside world, you can awaken your sex drive and bring s=the sexy back into your relationship.
3. Don't Rely on Your Partner in Lingerie with Candles to Get Excited
Sure, sexy lingerie and candles can help to sometimes get you in the mood, but just like with other "routines" that option can get old the longer you're together. One of the biggest reasons couples drift away from regular sexual interaction and intimacy is because they get too comfortable with each other and get stuck in a routine. Instead change it up and think of other ways to get yourself and your partner excited and ready for a tumble in the sheets.
4. Get Sweaty Together
Sometimes the process of getting your heart rate going and your blood pumping can help to jump start your sex drive and get each of you in the mood. Whether you go for a playful bout of wrestling that gets each of you feeling frisky or couples yoga that brings a sense of sensuality to exercising together, getting sweaty together can help to get your libidos going in no time at all.
5. Go Retro with Your Sex Routine: bring intimacy back into a relationship
Have you got caught in the same old boring sex routine? Well then take it back, way back to when you first started dating. Remember those times when she used to go down on you on the car ride home or you used to feel her up at the movies? Remind your partner of how hot that was or better yet surprise her in the shower like the good old days. Don't wait until your lying in bed to make your move, make subtle touches and teases before you get there so she's turned on and ready for when you do get down to business.
Most Recommended