How to Buy Lingerie for Your Wife, Girlfriend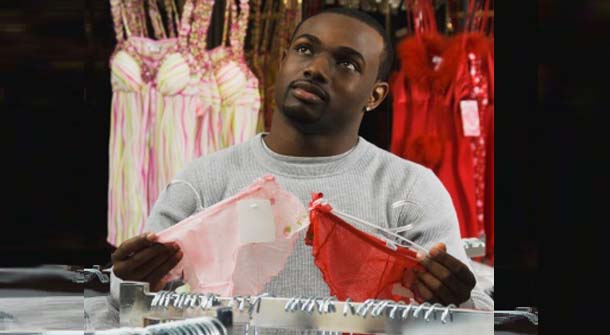 How to buy lingerie for the woman in your life. So Valentine's Day has come and gone for the year and for many men that gift of lingerie that they gave to the women in their lives were less than positively received. Why? Well, there could be a variety of reasons both big and small, but oftentimes some of the biggest reasons why she doesn't like the lingerie she's been given is because of some common problems that seem to propagate in men who buys women lingerie. So the next time you buy your lady love a flimsy bit of fabric that sets your libido on fire consider these tips before you waste your money on something she won't like.
How to buy lingerie for the woman in your life
1. Don't Go Out of Her Comfort Zone
Some women live for naughty school girl outfits and barely there thongs that leave little to the imagination while others prefer softer, more romantic lingerie. It's important to know where the woman in your life is on the scale from "naughty" to "virginal". Before you buy her lingerie really think about her preferences and what she might think of it when you present it to her.
2. Use Her Previous Lingerie Choices as a Guide
You don't want to buy her a sexy barely-there teddy only to find out that it isn't the right size, that it isn't the sort of fabric she prefers or that it is way out in left field in regards to the style she has worn before do you? To avoid this error take a look in her lingerie drawer to guide you in your lingerie shopping endeavor so that you aren't causing her embarrassment when the lingerie is too small or is made of a scratchy fabric that annoys her sensitive skin.
3. Try to Avoid Certain Color/Pattern Choices
Oftentimes women will buy lingerie in all sorts of colors and patterns when they buy, but when it comes to choosing the lingerie for her it is a safe bet to steer clear of items that are too wild and crazy or that aren't as forgiving of that extra weight she's gained recently. You don't have to go with run-of-the-mill lingerie, but try to go with darker colors that help her hide areas she's not willing to show or avoid busy patterns that make her look bigger than she really is.
4. Be Sneaky and Ask Her
One of the best ways to insure that you find that perfect bit of silky lingerie that she will love is to be sneaky and ask her. Find subtle ways of bringing up lingerie and rooting out the things she likes such as if she prefers garter belts over thigh-highs, if she likes a sexy bustier over a matching teddy and panties. You can oftentimes find out these things if you just put your mind to it and ask a few questions. Getting her opinion will help to make sure that she loves the one you buy her and will be more than willing to give you a show in return.
Most Recommended