How to Meet a Rich Woman With These Tips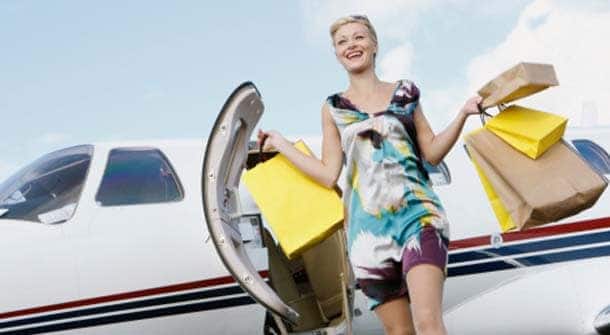 So you are in the market to meet a rich woman but don't know where to start looking to find one? You know you want a woman who is well off and easily swayed by your devilish charm, but not someone who is psycho or hard to please. There are a few places you should consider looking if you want to meet a rich woman.
How to meet a rich woman
Fitness clubs and cocktail lounges
Check out the local high end fitness center or upscale cocktail lounges. Women love to drink and keep in shape, and rich women love to drink at higher end cocktail bars. Go where you know they go. But of course don't show up in your old jeans and a t-shirt. Make an effort to present yourself at least half way decently. Fitness clubs are also a very popular hangout for rich women. If you have a little bit of cash go and purchase a monthly membership and work your magic on the ladies who are working out.
Art expo's and the theater
Head to your local art gallery to find rich women because more often than not that is exactly where they are hanging out. Rich women enjoy the finer things in life and they also are the only ones who can afford expensive paintings and art sculptures that the rest of us only dream of purchasing. The theater is also a fantastic place to find rich women. Growing up in a high society culture going to the theater is like second nature to them. Look for them on weekends and opening night of the hottest plays.
Designer Shops
Women love to shop and rich women love to shop at designer stores. The best stores to look for rich women include Dolce and Gabbana, Coach, and Louis Vuitton. Once again all you have to do is put on your nicest clothes (preferably a button down white crisp shirt with dark slacks) and work your charm. Go into the shops look around and maybe even purchase something to not look suspicious.
Rich women really are everywhere, but you have to know where they like to congregate. We have picked out a few basic spots to check out but a good rule of thumb is if the place is expensive and it costs a lot to get in, you are likely to find rich women there.
Most Recommended