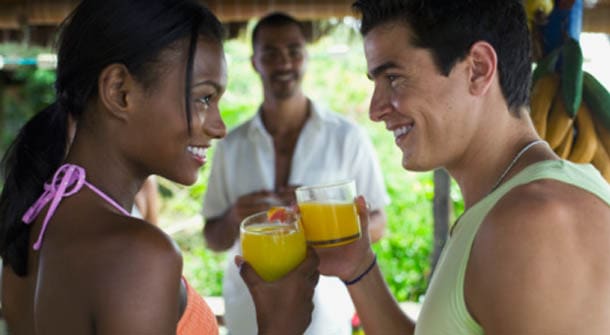 So there are two very distinct sides to whether love at first sight is real or not? You have the believers who will vouch that love a first sight is real as they have met their soul mate and knew right away. Then you have the doubters who will tell you there is no possible way you could love someone before you get to know them.
Is love at first sight real?
Is it simple infatuation?
It can be argued that when most couples first meet it is infatuation at first sight. It is the romance which overtime usually develops into love. You can find yourself really interested in somebody, and that love grows with your relationship overtime.
What is it to real chemistry?
However it is possible to experience love at first sight because when all signs tell you that you have been attracted to someone a sort of chemistry takes place between two people. So when this chemistry appears at the first meeting and you have that feeling of love and it only grows stronger with time it too can be argued that there was love at first sight.
There are those people who believe that infatuation is a better way to describe such a relationship. This factor leads us to the other part of this debate which involves the question as to whether or not you can actually really love someone without knowing them. You may think you loved them but to truly love you need to know them on a more intimate level and know their character.
Does love at first sight hold the test of time?
Bottom line is if you are on the doubters side of the fence you should not be afraid to bond in a relationship as it is the result of an infatuation which is merely considered to be love at first sight. Moreover, with the feeling of infatuation you must be more expressive. Rather than having a fear of entering into such relationship you should let the true love begin. It is a well known fact that emotions are bound to change and grow all the time. A special type of bond exists within our hearts that allows us to feel true love. And for the believers you just keep on believing and nurture your relationship.