Keeping Your Sex Life Hot Over 40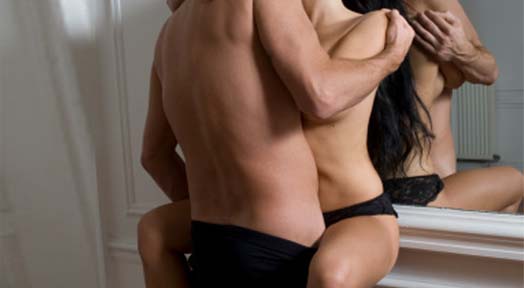 As we age it becomes very hard to keep our sex life hot your body change, and as men we don't like to think about anything changing within our own bodies that might cause us to enjoy sex less. Thankfully, there are plenty of ways to keep up with our changing bodies (and the changing bodies of our partners) as we age. In fact, there is no evidence that sex gets worse with age. Just because you are older doesn't automatically mean you can't have the sex life you want and crave. If you are over 40 there are 5 things you can do to keep your sex life hot and pleasurable.
Keeping your sex life hot over 40
Use Sex Aids
Lubricants, oils, and warming agents can help make sex more enjoyable for both of you even though you are past 40. One of the hardest things to do is warm up a woman to get her interested in sex, and this gets even harder as she ages. Use sexual aids to get her going and also to improve your connection as a couple.
Don't be afraid to experiment
In your 40s you no longer have to worry about the awkwardness that comes with young sex. You are probably more comfortable around your partner, and have had the opportunity to see each other in the buff once or twice. But if you want to keep things interesting you have to let loose and not be afraid to experiment. Ask your partner what will get them going or even ask what their sexual fantasy is. If they have one area of their sexual life that they have always wanted to explore further than get to work exploring it together!
Get your Libido Flowing with Exercise
If you are having an issue with your sex drive then get moving. Start a regular exercise routine, if you don't already have one, and stick with it. Make sure that your exercise is getting your heart pounding and your blood circulating. Your goal is to prime your body to want sex, because if your sex drive is low then sex will not be as hot as it could be.
Put Your Partner's Needs First
Another great idea to keep sex amazing after 40 is to put your partners need first. If you ask your significant other what they want in the bedroom you might be surprised at what you will find. By putting them first you will change the dynamics of your sexual relationship and can actually heat it up.
Avoid Stress
Stress is a major culprit of a decrease in sexual drive. Stress distracts us from the joys in life and keeps our minds fixated on the negative aspects of it. If you want a hotter sex life in your 40s then you need to keep stress at bay by taking care of your body and by putting stress on the back burner. Once you learn to do that you can improve your relationship.
Your 40s is a decade that allows you to improve your sexual skills and relationships, take advantage of it and include the tips outlined above to keep your sex life hot.
Most Recommended