Why Long Distance Relationships Don't Last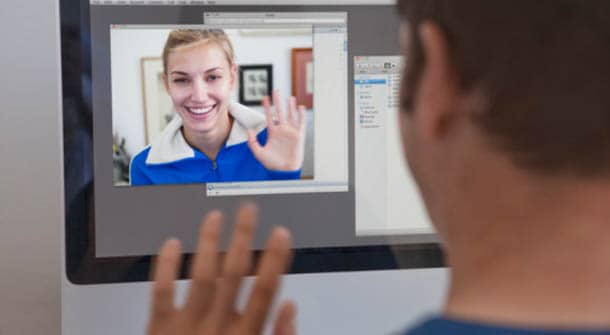 When it comes to long distance relationships different people will have different ideas and thoughts. Some will have their own ideas and creative tricks on how to sustain relationships and different kinds of arrangements. They try constant date nights, meet-ups, romantic getaways and even splurging on food and accommodations from time to time. But there's at least one relationship arrangement that will not work at all.
Why some long distance relationships don't last
Sustaining a romantic relationship in a long distance arrangement will not work. No matter how dedicated or romantic you are, there will come a point in your relationship that the love affair will crumble. Here are some of the top reasons why long distance relationships just don't last.
Communication Fail in Long Distance Relationships
There's this common thinking that long distance relationship will work because there are a number of communication options available. Even if two lovers are hundreds or thousands of miles apart, still there are some communications tools that can be used like e-mails, smartphones and the web. Though these communication tools will work for the first few weeks, still there are some limitations with the use of these modern communication tools.
One problem with these communication tools is that the individuals are tempted to use short-cuts when using phones thus losing some of the details along the way. Also, these are promoting a 'cold communication'. Words alone cannot satisfy the hunger for love and companionship- words are empty and lacking compared to face-to-face interactions.
Getting Physical Will Be Difficult
Speaking of face-to-face interactions, you cannot enjoy these when you sustain a long distance relationship. If you want to make your relationship work, then you need to add some spice into the relationship. And this spice comes in the form of physical contact, and even frequent romps in bed. Sex is a necessary ingredient in a relationship, and a hot sex once in a while can recharge a tired relationship.
But if you are caught in a long distance relationship, then surely you cannot get and enjoy sex. If you cannot enjoy sex together, then this can spell doom for the relationship. And sometimes, you don't need hardcore sex in order to have fun. Sometimes, passionate foreplay or having fun together will do the trick in keeping the love alive. Unfortunately, you cannot get this when you are in a long distance relationship.
Trust Issues Will Crop Up
If you are in a long distance relationship, one of the biggest problems that you will face is trust issue. No matter how loyal you are, or even though you trust your partner there will be times when you will suspect something bad that will happen. There will be times when you will think ill of the person because of distance. This is true for many couples, and this is something that you should watch out for.
So watch out for long distance relationship issues. As much as possible, you need to stay out of this kind of relationship if you still have the choice.
Most Recommended