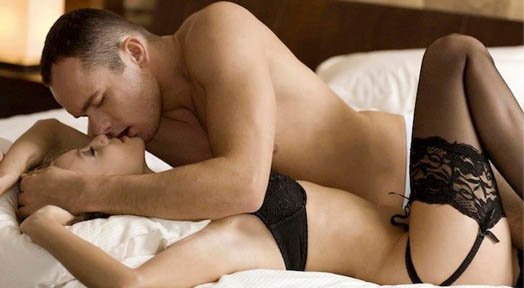 Want to spice your love life up but don't know how to? Well we've got you covered. If you or your significant other is constantly complaining about bedroom then you have come to the right place. When most people think of sex they think of sex positions, and more often than not it's easy to get in a rut with three or four of your favorite positions that you never exchange for new ones. But it's time to change that. It's a new year so let's start it out right. To help you get your creative juices flowing we've come up with a list of the best four new sex positions you should start using this year in the bedroom for optimum pleasure.
Here are a list of the six best positions to start using in the bedroom
The Prison Guard
This move is likely to get both of you going full speed ahead. Stand behind her and have her bend over at the waist. Grab both of her hands and pull them towards you. Thrust into her from behind while standing up. If this move is uncomfortable have her relax her arms to the side to make it less painful. This position is perfect if you love the view from behind. She will like it for the deep penetration.
Squat and Thrust
Sit on the edge of your couch with your legs straight out in front of you resting softly on your coffee table or an a ottoman. Have her straddle you with either leg on either side of your body and squat to thrust on top of you. This will allow her to determine penetration for her own pleasure while creating an intimate experience for both of you as you are now face-to-face. This is a sexy move that does require some physical strength, but we are confident in your ability to keep it together.
Reverse Cowgirl
This is a position you may already be familiar with but it doesn't hurt to bring it up again. This position is like doggy style without doing all of the work. Lay down on a bed or surface with your girl on top facing the opposite direction. The best part of this position is her easy access to your junk. Chances are she will immediately grab you resulting in ultra pleasure for you. You also get a front row pass to her backside which is equally as hot.
Standing Up
This one is self-explanatory but if you need a little extra help balancing lean against a wall. Have her wrap her legs around your body while you hold her. This position allows you to penetrate more deeply and control your thrust. She can also improve things by moving with your body. This position is almost taboo but feels great for both of you. Try it one night after one or two cocktails, but not too many as things could potentially get a little dangerous.
There you have it gents. The next time she complains that things are getting boring whip out one of these trusty sex positions to get things going in the right direction once again.