Orgasm Types and How to Get Them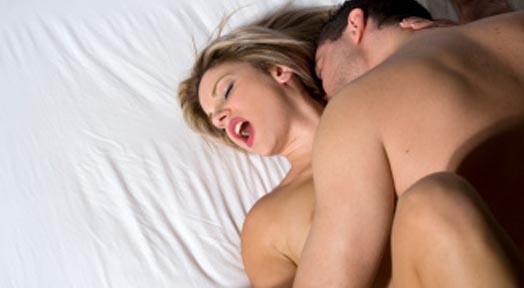 It has long since been the consensus that men only can experience one orgasm types, the ejaculator orgasm. But throughout the years men have also proclaimed that they have more than just one orgasm. Turns out, they aren't lying. The sexual pleasure men and woman get from an orgasm is related to both the psychological and physical sensations in our brains. However, the intensity of an orgasm and how it is achieved are registered only by the individual experiencing them and are difficult to gauge from the outside. Below are a few common types of male orgasm types that you can achieve through different practices.
What are some orgasm types to get
1. Ejaculator
This is the general type of orgasm that many men experience every time they have sex. It doesn't require much effort on your part to achieve it and it results in the ejaculation of your sperm. There is literally no control over pelvic thrusting or when you reach this orgasm unless you work to control it.
2. Prostate
On either side of the prostate are nerves that control erections. These nerves can be stimulated through prostate touching and stroking. This orgasm is conjured by consistently stimulating the prostate gland either with a finger or through a toy. Men can achieve this orgasm only when they are fully relaxed and into the stimulation.
3. Pelvic orgasm
Men can actually learn to hold their orgasm and send the energy rushing back into their pelvic region simply by practicing. Self-control is largely an untaught trick in the area of sexual satisfaction, but it really can provide a more intense and pleasurable orgasm if you learn to do it correctly. If you would like to feel a pelvic orgasm you have to relax your mind and control your bodily functions prior to orgasm. Hold back your ejaculation and send it back through your body for a full pelvic orgasm.
4. Whole Body or Blended Orgasm
The whole body orgasm stimulates both nerve pathways that are connected to the pelvic region. Once both the pelvic and the spinal regions are fully engaged you will experience a blended orgasm that fully stimulates your entire body. If you want to feel the most amazing sensation you could ever imagine then this is the orgasm you want to experience. You can engage both sensations by getting both penis and prostate stimulation.
5. Anal Orgasm
Most men like to steer clear of any backdoor action, but if you let down your guard and ignore your instincts then an anal orgasm can be the amazing experience of your life. You can have your girl play with your backside or have her use anal beads to reach orgasm anally. You may not think it is possible but in reality you can achieve this type of orgasm with your girl and enjoy feeling a sensation you may never have.
As men we tend to be engaged primarily by the physical sensations and the sight of our partner naked. We are driven by our need to procreate but we are so much more than that. If we dare to explore the depths of our manly desires we might reach a place we could have never imagined.
Most Recommended