Special Occasion Sex To Spice up Your life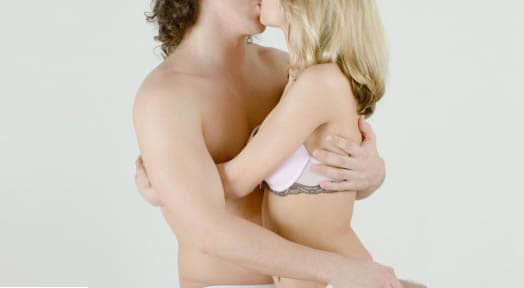 Every year around the time our wives, girlfriends, or partners turn another year older that can be a special occasion sex celebration, we are given the task of coming up with a truly awesome event. Anniversary time also presents a challenge where we are required to make it a night she won't soon forget. However, this can be a difficult task. After all, not only do we have to come up with an idea, we also have to pay for it and execute it properly. But this year should be different, gentlemen. We should not stand idly by while each year our sex lives become duller and duller. Instead, let's make this year the hottest yet. Tips that are guaranteed to make your special occasion sex that much hotter.
Hot Tips for special occasion sex
1. Tease her.
Long before your anniversary or her birthday start dropping hints about your plans. Tease her with guesses or innuendos that lead her to believe her birthday or your anniversary will be epic. Tell her it will be a special occasion sex party to remember. Set the stage for her far in advance and prime her mind for action. Not only will she look forward to it, she will anticipate it and be ready to get all hot and sweaty.
2. Rent out a cabin or suite.
Women love to feel like princesses. If you pull out all the stops for her not only will she be impressed she will also be willing to give back to you. Also, be sure and rent a private or exclusive location where other people won't bother your good time. This will help her stay in the moment and enjoy herself.
3. Incorporate role-playing.
After 10 or 20 years of marriage, your sex life together can be less than hot, but this year aim to change that. Get things rolling by buying her some sexy lingerie. While you might think this is more for you than her it actually can get her juices going as well. When women feel sexy they are more likely to be turned on and their minds will be primed for action. Role-playing does the same thing. Buy her a nurse's costume and pretend to be a patient to spice up this special occasion.
4. Do something new.
our typical date together consists of dinner and movie, change things up by taking her camping or on a midnight picnic under the stars. Experiencing something new together will not only bring you closer together but it also will spice up your sex life. You will both enjoy the new experience and you will start to look at your partner with new eyes.
5. Go on an adventure. special occasion sex
Make her birthday hotter this year by taking her on an adventure she has always wanted to experience. For example, has she always wanted to go skydiving? If so, schedule an appointment and make it happen. By showing you care about her dreams you make her love you more which in turn leads to better sex!
6. Surprise her. special occasion sex
Blindfold her and bring her to her favorite weekend spot, or surprise her with tickets to the beach for a weekend. A surprise will get her in the frame of mind you want her to be in and will likely lead to super hot sex. Make it a certainty by spoiling her rotten once you arrive at your destination.
Most Recommended