Best Summer Date Ideas You Will Enjoy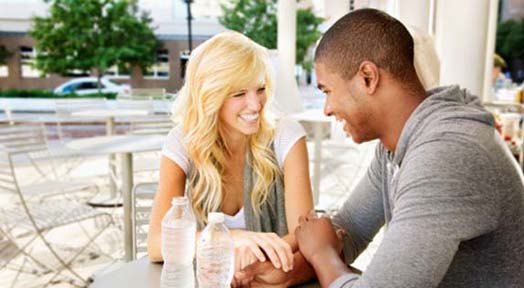 Sure, we see the pictures of the moonlit stroll on the beach, the long haired blonde girl gazing adoringly at her date, the waves lapping around their feet. But here in the real world, we may not have a beach nearby but we are still looking for some different and exciting summer date ideas.
Turn the heat up with these summer date ideas
Summer is handing date ideas to you on a silver platter by providing you with the perfect backdrop of sunshine and warmth for the most memorable dates. You can use this to your advantage in many outdoor date ideas. Here are ten sure fire, never miss summer date ideas:
1. Surprise picnic:
It has been done over and over again, and for good reason; this is one tried and true date idea that will win her heart. Find a shady and secluded spot somewhere, lay out your blanket, and have dishes and silverware set up complete with a flower in vase in the middle. Fill the picnic basket with appetizers and fruit and have a bottle of wine chilling in the cooler, then tell her you have a surprise and lead her to the spot. A backdrop of Latin music playing softly in the background will complete this incredible, most romantic of all summer date ideas.
2. Visit the zoo:
No woman alive can resist the allure of animals. Relaxing and enjoyable, a visit to the zoo is a fun way to connect to each other and is truly an irresistible choice of summer date ideas.
3. Horseback riding on the trails:
Most places have barns that rent horses for a guided tour through the woods or even a ride out on your own. The length of these rides can vary between two to three hours, sometimes even longer. Women and horses go together like coffee and cream. Your girl will love this excellent choice in summer date ideas.
4. Reservation outdoors:
You can do a variation of the old dinner and a movie standby by reserving a table at a sidewalk café or a restaurant that offers patio and outdoor seating. If the reservation is at a waterfront restaurant, that is even better. For an extra special date, set up an outdoor table, cook dinner at your house and have a DVD waiting inside after dinner. Dinner and a movie is probably the most classic of all summer date ideas, and always a popular choice.
5. Rent a boat:
Check your local listings to find somewhere that will rent you a boat on a lake or river. A variation of this date idea might be to drop anchor and offer her a delicious picnic lunch or dinner while floating on the water.
6. Fairs and carnivals:
No place is more fun than a fair or carnival. Turn into kids again and laugh, ride and bounce your way through this most fun of all. It might sound trite, but win her a teddy bear and you will win her heart.
7. Frolic in the park: Summer date ideas
Grab a Frisbee or baseball, get your dogs, and head for the park for an afternoon of fun in the sun. This is the least expensive of all summer date ideas, but it is always a winning choice.
8. Tour your city:
You live there, but have you really explored it? Head out for a night on the town, visiting random spots and discovering the hidden gems of your city. Don't make a plan like you would for your other summer date ideas, just head in whatever direction you wish. She will love the spontaneity of this evening.
9. Go inside: summer date ideas
It sure is hot in the summer, so go inside! Visit an aquarium, a museum or an art gallery on a hot summer day. Not all summer date ideas have to be outside.
10. Swimming: summer date ideas
Nearly every town boasts at least one pubic swimming pool. Check your local parks and see if there are any lake or river swim sites available, or head to the water park. Water and sunshine are always popular.
Nature has given you a three month pass where nearly any date idea is a good one. Try one of these, or use your imagination and come up with a warm, winning .
Most Recommended