Makeup Sex The Four Do's and Don'ts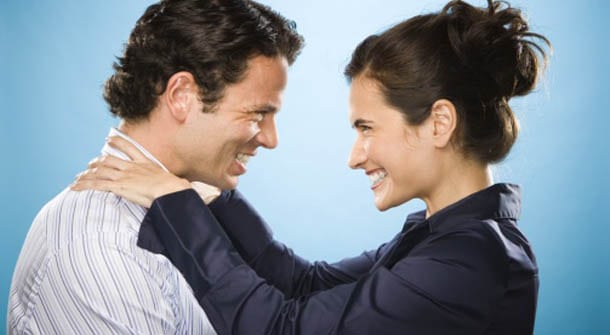 Makeup sex is by far the best thing about fighting with your girlfriend or wife. There is something about the tension filled fights that explode into hot, steamy sex that can take even the worse fights and reestablish the sexual connection and emotion between a couple once again. Of course there are certain things that you should and shouldn't do when it comes to makeup sex, so we have put them down to help you avoid the mire of bad makeup sex.
The four dos and don'ts of makeup sex
Do Make Sure to End the Fight Before the Makeup Sex
One mistake that many couples make when it comes to makeup sex is jumping the gun and having it before actually resolving reason for the fight. Sure it will be good, but it won't resolve anything and can get both of you in the frame of mind that sex will solve all of your problems. Try fix the issue before making up, it will make the sex so much sweeter when you both know that each of you has resolved your anger and frustration.
Don't Start Up the Fight Again 
You defeat the whole purpose and fun of makeup sex when your bring up the fight during sex. Both of you will get lost in your own issues, creating a gap between you again that will take all the enjoyment out of the sex while reigniting an issue that should have already been resolved. If you still have anger or frustration stemming from the fight you haven't resolved it and so it isn't it at all, it's "let's forget for now" sex.
Do Use Your Emotions to Make the Makeup Sex Amazing
During the fight both of you are going to be feeling a variety of emotions that when the fight is over may still leave you filled with tension… this is perfect for makeup sex. Let out that tension by being more vocal and tactile than you usually are, releasing pent up emotions that can heighten sex to an amazing degree.
Don't Use it as a Crutch
The purpose for it is to create a connection again after a fight and to release pent up emotions, but if you are purposefully creating fights just to get the end result of it you might have a bigger issue. Couples that are stagnant and growing apart can oftentimes use makeup sex as a last ditch effort to reignite their passion, if this is happening it might be time to really sit down with your partner and consider how to fix your relationship or end it.
Most Recommended