Why You Are Single And Ways To Improve Your Life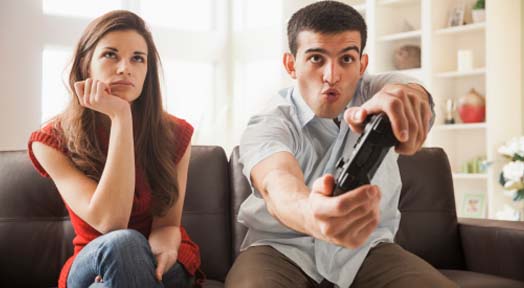 It's a tough question to have to ask if you are the reason you are single, but the answer could very well be yes. If so, that actually isn't the worst news. It means that you can change something to make yourself more attractive. Here are some of the common ways in which a guys can sabotage his own chances at romance. Let's start with the elephant in the room: confidence.
Are you the reason why you are single
This is what every girl says she wants. So how can you be confident if you are your own worst enemy? Here is some advice. Be comfortable with yourself. If there is something that you don't like about yourself, a bad habit for example, change it starting today. Do whatever it takes you need to be happy with who you are in order to be confident. Then, just be yourself. After that, if a woman doesn't want to be with you, it's her loss. Just know that's not reason why you are single
Another issue is hygiene.
You don't have to be a metro sexual to wear clean unwrinkled clothes, put some product in your hair, clip your nails, and smell nice. In fact, more and more men are taking care of themselves. Women don't need to settle for a smelly guy with a beer belly anymore. You may have to hit the gym and buy some new cologne. Women are almost as concerned with appearances as men are.
It's time to lose the temper.
There are certain things that women just won't deal with and this is one of them. Unless you are dating girls that are fresh out of high school, forget the nice guys finish last routine. She wants an adult male who can take care of her, not some guy who will want to beat up her ex.
Grow Up.
It's time to leave the video games and the action figures to the boys. If you spend more time on your childish hobbies than with someone from the opposite sex chances are you will remain single. Don't expect a woman to enjoy watching you playing madden or grand theft auto in lieu of a date night.
Finally, stay away from porn.
I know that's not a popular thing to say, but it has a clear affect on relationships. Even if she tells you it's okay, she doesn't really feel that way. Plus, when you spend a lot of time in a sexual fantasy world, real women may get boring. And a woman can tell when you aren't as into her as you should be.
These are just a few of the common ways that guys sabotage their game. If you see yourself in any of these categories, at least you know now what you need to do to make yourself more attractive. The rest is up to you. You can change, or you can lower your standards. we recommend changing.
Most Recommended