Your Woman Playing Games In Your Relationships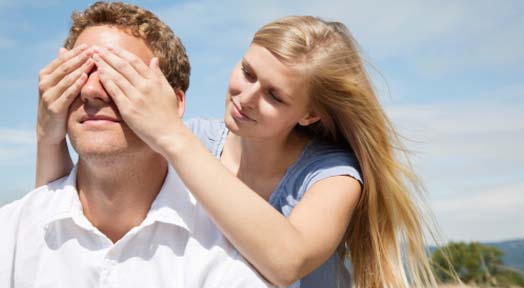 Almost everyone in a relationship or has had a relationship can remember the chase of a woman playing games. This was the time when a couple would be flirting and dating and soon the relationship flourishes. The excitement from the chase is what make couples compete for attention, or impress each other. This could be from a flirtatious text message or when you play tough guy, Mr. hard to get. In fact when men play hard to get or don't give notice to the woman they are attracted to, will actually make you more desirable. So is your woman playing games? Pay attention to the sure signs below to help you find out.
Is your woman playing games with you
If she plays hard to get
There are beautiful women all over the place that get gawked at and are always getting attention from men. She is looking for the alpha male, and there is one way you can put yourself in a position as the alpha. So these good looking women have all these men bowing down and worshiping them right? Well, that's when you ignore the woman and make sure she notices that you aren't giving her the time of day. Because she is so used to having men run to her, she expects you to do the same and when you don't, she becomes insecure. Many thoughts race through her mind like "Why doesn't he like me" or "How come he doesn't' think I'm good looking like other men?" This may be an evil motive and manipulative approach but it's safe to say its all part of the chase. Well, it's sad but women do the same thing to men.
Wants to be the center of attention
There are a few observations that prove women are playing games. Women compete for men, but not intentionally. Women also desire to be a number one pick amongst all the females, so they do their best to reel men in. On huge hint is "Mrs. Giggles" women that laugh at everything men say know that it's an attraction for men. When women are gitty and laugh at everything the man says it builds confidence in the man. This is a social mechanism that makes men attracted to "Mrs. Giggles" it's a trap, so don't fall for it because it's not genuine.
Extra affectionate around rivals
Another behavior women have when they are playing games is showing you a lot of love and attention in a social gathering, especially around other females. Sounds weird but men can have women lined up when seen with other women. If a woman sees a man, with women hanging on his arms, there is an immediate attraction and the competition amongst women begins. Watch out for this because this game isn't really about the man, it's about the woman proving she can snatch up any guy she wants, whenever she wants. It's like a light switch that's flipped on and off. The problem is the switch ends up in the off position so if you see women giggling and showing off in front of a man that has a lot of women surrounding the man, then it's a bet that she is playing games.
Women can be good cops and bad cops but it's up to you to observe their behavior and learn what their motives are.
Most Recommended