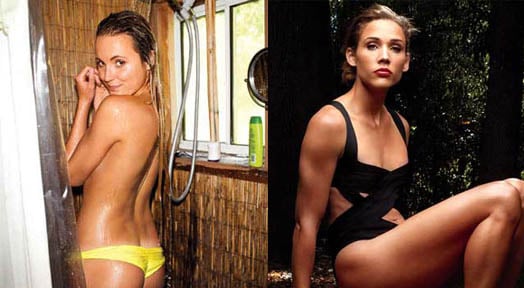 Fit is the new sexy these days and what's better than watching fit Female athletes performing and leaving men drooling. Be it Tennis, Swimming, Track & Field or even Football we come across sexy and fit female athletes who not only dazzle on field, but out of it as well. Today, we have a look at 10 of the sexiest female athletes. You may be familiar with a few and the rest will simply be a new addition to your favorites list. This list may miss out on few of your favorites but the sexy athletes featured are sure going to get your adrenaline pumping.
2013 Top 10 Sexiest Female Athletes
1) Maria Sharapova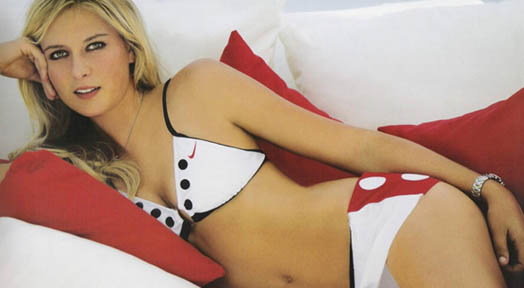 She is the darling of fans on Women's tennis circuit not only for her game but for her tall and sexy figure as well. She packs a punch with equal panache, both on and off the court.
2) Lolo Jones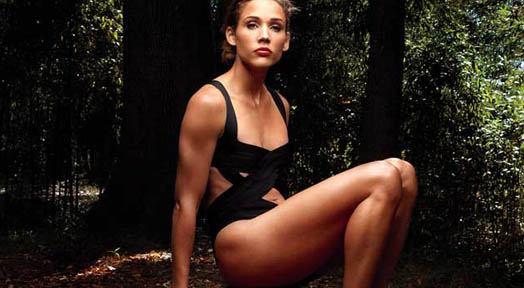 This trim and toned track and field star is known to stir up controversy on and off the track. Although she is yet to come home from the Olympics with an individual medal she will try again this winter at the Sochi Olympics on the American Bobsled team.
3) Stephanie Rice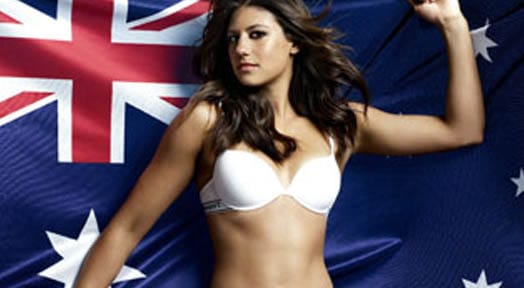 This Australian beauty has lighted up swimming arenas around the world. Her 2 gold medals at Beijing Olympics put here right there among sexiest of female athletes.
4) Yelena Isinbayeva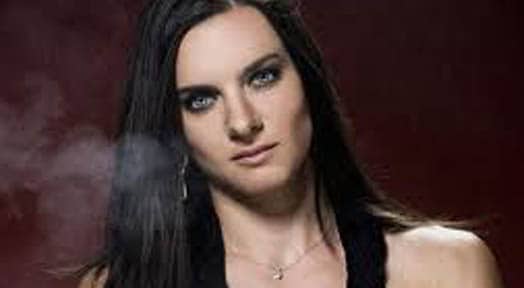 Two time Olympic gold medalist and world record holder in both Indoors and outdoors in Paul Vault. Her rock hard body, famous dairy aire and her performance makes her feature in top 10.
5) Alana Blanchard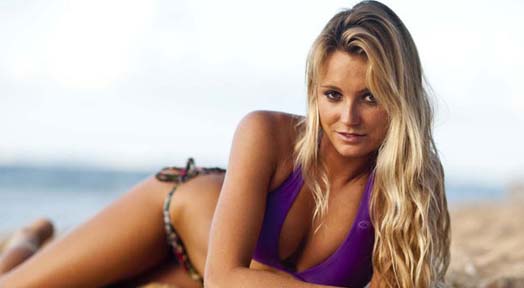 22 year old American is not only a professional surfer but a swimsuit model as well. And with her smoking good looks and unbelievable body she surely sends temperatures soaring in and out of water.
6) Ana Ivanovic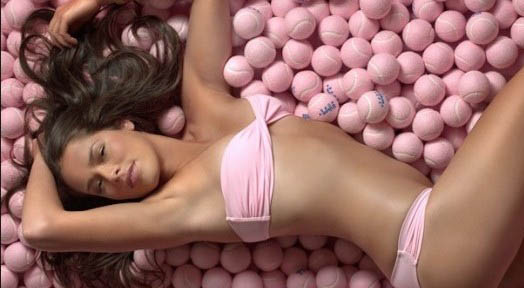 Former tennis world no. 1 sets the court on fire with her effervescent smile and tennis shots. Ana set tongues wagging when she posed for Swimsuit edition of Sports Illustrated.
7) Sanya Richards-Ross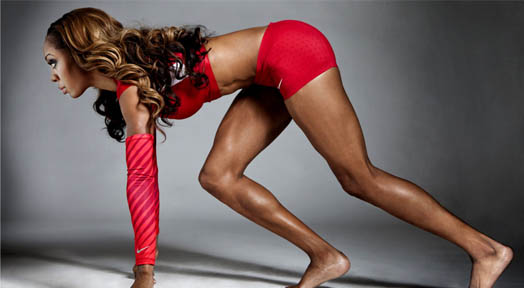 With a dominant gold medal performance at the 2012 London Olympics Sanya has quickly moved her way up in the ranks of one of the most successful female 400m runners in the game. This Jamaican born beauty has a rocking body of steel and curves and this puts her on our list of the sexist female athletes.
8) Alex Morgan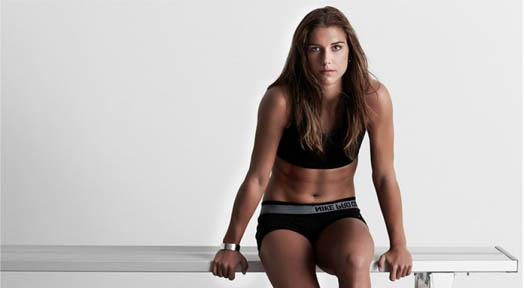 Our list would not have been complete without a female soccer player. Alex Morgan is a natural choice. The 24 year old plays upfront for US women's national team and Portland Thorns FC in National Women's Soccer league. She sure sets the pace and pulses racing off the pitch as well.
9) Danica Patrick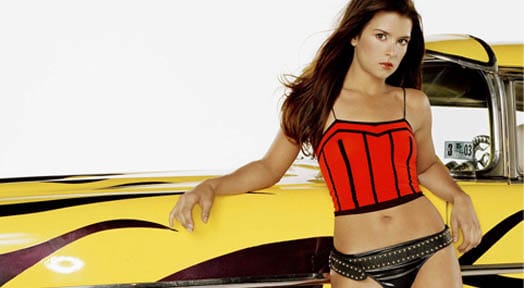 American auto racing driver and model. She is the only woman to register a win in Indy car series. She is someone who sets pace among men on and off the track. One of the very few women to be successful at a sport dominated by Men simply takes her sexiness quotient a notch higher.
10) Caroline Wozniacki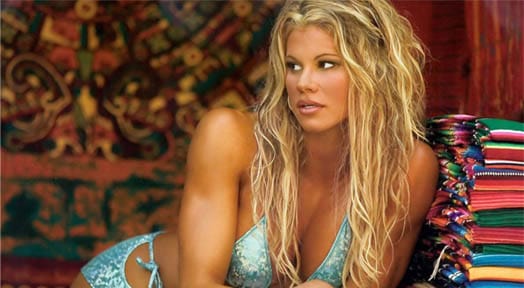 Former world no. 1, though she failed to win any Grand Slam but managed to win many a male fans with her good looks and tennis. This Danish siren slips in to our top 10 list for her skills with and without her racket.
There are lot more sexy Female athletes competing around the world to grab eyeballs on and off the competition field. Lets watch out for them but till then stay fit with these beauties.