Low Volume Workout Training Program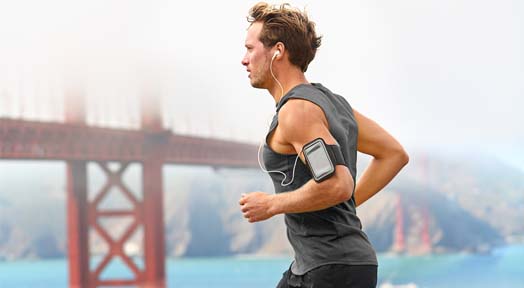 When training regardless of how you would like to look at it, the three fundamental ways to increase the frequency of your low volume full body workouts is by achieving the ultimate High Volume and Low Volume Workout Balance.
Low Volume Workout Training Program to Enhance your Fitness
First 3 Steps
1. Increasing the volume of the workout by doing more work
2. Increasing the Intensity and pace of the workout
3. Increasing the density by doing more work in less time
Starting out for Beginners
Beginners when training because of their less developed muscles are generally unable to handle a training routine consisting of a high volume of work and as such the professional trainer will as a rule select a training program suited to their fitness level observing a relatively low exercise volume.
Intermediate Exercisers
However as the individual progresses along their fitness level towards more of an intermediate level any trainer will recommend them to have the right balance of high volume and low volume full body workouts, not to overload their training but just enough to get them to the next plateau.
But what about advanced athletes?
Lets say you're a sprinter or marathon runner who hasn't been competitively involved in some time. So now instead of running for 3 miles you can now only run for 1. I guess you would say that you'd be pretty much out of shape.
So you're now back in the gym ready to get back in shape for the next upcoming event. As you begin to regain your fitness you'll begin to notice a few things. First of which is, that 1/2 mile you found to be a self-abusive adventure will quickly become no longer of a challenge due to your developing muscles.
Pace yourself
Secondly understanding that you want to run at a similar pace, the next thing you would do is to increase the length of the run. Well what will eventually happen is you'll continue increasing the length of the run until you're either no longer benefiting from the increased fitness, or have simply exhausted the amount of training time for the day.
Luckily there is a way to increase the volume of the workout as long as you decrease the intensity, however in order for you to train longer and more frequently you need to slow down. Running long distances using low to moderate speeds will significantly lower the risk of soft-tissue injury whereas running at a high-velocity over a long distance will increase the risk of soft-tissue damage.
Low volume workouts and injury prevention
In a scientific research it was discovered that athletes who prepared for an event by reducing the amount of high intensity training were less likely to suffer from injury during competition. Although some fitness enthusiasts will contest that the differences between endurance and strength training are too great for comparison.
The fact is in-between the two forms of training there are far more similarities than disparity. if you were to carefully observe many untrained individuals performing their workout at your local gym you'll mostly find that their low intensity training routines are generally too high and their high intensity workouts often too low.
Striking the right intensity balance
The end result of this form of training is firstly, not using the right amount of intensity when they should, and secondly, during the times when they should be resting they were pushing themselves to the limits and as such ended up with a less effective training workout only offering mediocre results.
For you to balance your high and low volume workouts what you first need to implement into your workout is a low frequency set of exercises performed  for a long period of time just enough to work out at a steady pace. The key to balancing the workout is to sort of get yourself into the right groove that will allow you to safely workout at a high frequency without the possibility of muscle injury.
The 80/20 rule
Start by calculating your target time for the length of the run or full body workouts and begin working yourself back. You can best achieve this by having at least 80% of your training volume performed at a lower pace subsequently increasing the workout density for the remaining 20% to strike an effective balance for the best results.
Most Recommended