High Volume Workout Training Program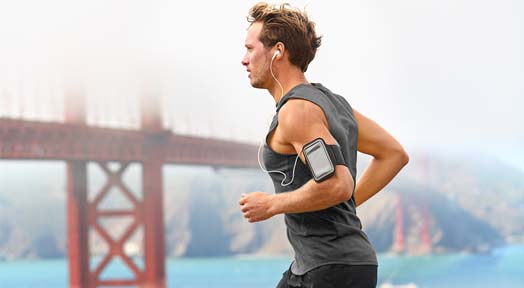 Professional gym trainers in their strength training have often stressed the vast benefits of consistently training twice daily to gain better results. Whilst this is a noble and most welcomed advice to the already initiated fitness enthusiast, the average beginner would not consider this as a feasible option to benefit from the rewards of this type of training routine. Regardless of this fact your level of fitness experience can occasionally still gain from this method of high volume workout training program.
High volume workout Training program to enhance your level of fitness
Athletes who have accomplished their muscle build and strength by including a post-workout meal to their nutrition plan will immediately recognize the benefit of adding a secondary post workout meal within a single day. By doing a two a day high volume training what you are actually doing is providing a boost to your anabolic and protein synthesis, and by capitalizing on both post-workout meals you will quickly begin to see the physical signs of your workout.
Two a day workouts
The typical two a day high volume training contrary to the traditional exercise routine often performed within sixty minutes allows you to train with more intensity, as using this training method your body is less likely to subconsciously reserve the unused energy to maintain its function throughout the rest of the day. As a result by effectively dividing the workout into two training sessions you allow yourself to train within each segment at an intense frequency for exercise to achieve increased muscle build and strength.
Benefits of two split sessions
Fitness professionals have found that splitting up the exercise workout into two individual segments performed on the same day allows the individual to increase the rate of calorie burn contrary to the gains experienced if the exercise had been performed as a single routine. When translated, splitting the workout into two sessions increases the calorie deficit, and coupled with the increased muscle gained by taking this fast approach it becomes quite obvious that to increase the rate of your fat loss to achieve that chiseled physique, the two-a-day high volume training is undoubtedly your best bet.
Cons of Two a day training
While the two-a-day workout is known for providing some truly remarkable results in fat loss they are traditionally a very high impact and intense form of training not recommend for continual use, and as such beginners as a rule are strongly urged to consult their local physician before considering this form of training as the muscles of human body can only take that much stress for an unlimited amount of time. Notwithstanding this fact two-a-day workouts geared with the proper motivation are without a doubt one of the most effective means for fitness professionals and even beginners to break through new plateaus during their training.
Get adequate rest high volume workout
It is critically important that when performing the two-a-day workout routine individuals regardless of their fitness experience should never train consecutively for more than two weeks and always allowing a six hour resting period in-between training sessions. We cannot over stress the importance of this principle as we have all at one time or the other been exposed to the curse of overtraining our muscles resulting in physical burn out.
Now if after acquiring the knowledge of this great workout you find yourself considering the two-a-day workout as a viable option to include within your exercise workout and are prepared to join the quest for that chiseled body by facing the rigors and intensity of this training, We advise you for an easier and more manageable schedule to begin the first segment of your training in the early mornings before you start your workday and close in the evenings after work with the second training session.
Most Recommended