Elliptical Exercise Body Workout You Will Enjoy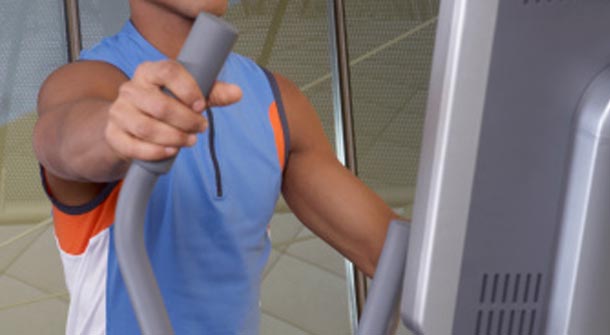 Cardio enthusiasts literally leapt at the chance to try the elliptical machine when it first debuted in the early 1990s. Here it was – a completely zero-impact way to get in a run, walk or jog – the elliptical exercise body workout. Thereby extending the distance and time most people were able to put in at the gym. Sadly, unless directed by an expert or trainer, most fitness buffs don't realize how drastically they're underutilizing this machine.
How to do the elliptical exercise body workout the right way
One of the most common mistakes is that people allow the machine to do the work for them. Unlike a treadmill, the elliptical machine track responds to gravity to reset the oval-like motion. The user pushes down on the footpad with body weight or muscle strength and the back side (or recovery side) of the loop pushes through to the starting point. Without realizing it, a person can easily "cheat" the motion by applying effort in strategic spots in the exercise. To keep yourself from doing this, do your warm up slowly, paying attention to engage muscles throughout the downward footfall.
Another unintentional gaffe is the shift
Rather than move the legs through the exercise, a user simply shifts his or her body weight from one side of the machine to the other. It creates a similar downward force that sets the loop action in motion. Users that do this often have a noticeable bouncy quality to their walk/run cadence. Eliminating this behavior is fairly simple. If the machine has stationary handles, grasp them while holding forearms as close to the handles as possible. This will help stabilize your upper body which will also eliminate unnecessary bounce in your cadence. What you should notice is your quads will engage throughout the exercise and will begin to burn/exhaust more quickly than if you've been shifting.
Ineffective use of upper body resistance undercut your elliptical workout performance
On machines with ski-pole-like arm pulls, a common misstep is using those poles at any and all levels. What's important to recognize is that when the arms are engaged, there is less work being done by the legs. As long as you're aware of this, there's no problem… but typically people are unaware. Instead, try using upper body resistance only when working at maximum resistance. This will increase the ability of the lower body to work against difficult resistance while also working the biceps, triceps and shoulders. Try getting yourself to a stride level you find to be challenging (we usually find somewhere between 60 and 75 to do the trick), then gradually increase the level or "steepness" to 7 or above. As you progress through resistance levels try to maintain the same stride. Eventually, your legs will begin to max out and then you'll need to engage your upper body to maintain stride.
Remember when doing an elliptical exercise body workout what goes around comes around… so maximize your efforts and it will come back to you.
Most Recommended