How to Increase Strength and Stamina Naturally Exercise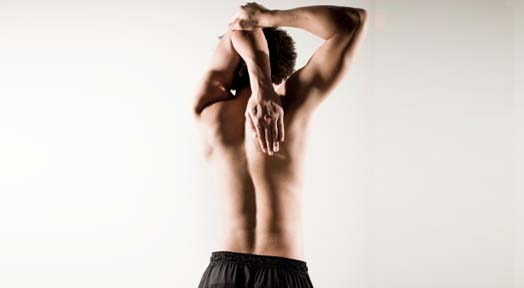 Men who are often characterized as hard-gainers occasionally suffer from reduced range of motion often referred to as ROM and muscle stiffness after completing their training exercise because they don't have increase strength and stamina.
Top tips to increase strength and stamina
Professional trainers when selecting a proper workout for their respective clients will often structure the workout to ensure the person training does not become subjected to a training environment resulting in soreness of the muscle tissue or stiffness but rather provide the individual with the benefit with a feeling of increased flexibility after performing the workout.
CrossFit
Fitness enthusiasts who consider themselves hard-core CrossFitters pride themselves on being ready for any participated event by training utilizing a number of training techniques often involving weightlifting, swimming, biking and running among several other cardiovascular raining modalities. Mobility drills recognizing a number of stretching exercises are commonly used by many professionals to increase the flexibility within the joints during the exercise movements.
Circuit Training
Circuit training today has been one of the predominantly used training methods to increase strength and stamina, mobility and endurance prior to competing in a scheduled event. A typical workout based on the method of circuit training involves a continuous series of timely exercises performed in a sequential order observing various rest times to be included in-between each completed exercise set. As such a basic circuit training routine may recognize the person training to perform a number of push-ups, chin-ups, lunges, and squats in as many reps as required by the training workout.
The high intensity and variety of the typical circuit training workout provides the person training with a extraordinary type of muscle training vastly different from the traditional activities such as aerobics and strength training.
Mobility Increasing Exercises
Exercise programs designed to increase mobility have often been utilized by some gyms to promote strength and build muscle in men by simultaneously building strength within one area of the body while stretching the other. An average stretching workout routine will often begin at a slow pace with a gradual progression allowing the individual to ensure the proper technique is observed while straining the targeted muscle trained holding the stretched position for as long as possible before performing another rep of the exercise.
Ankle Stretches
Ankle stretches performed with the legs lifted is one effective method of training to increase overall mobility within the body and build muscle in the form of a seated stretch designed to target the quadriceps muscles to stimulate growth and improve strength. During the lift, the leg is elevated straight out in front of the person no higher than waist level keeping the back perfectly aligned with the neck. While the leg is elevated, the ankle is rotated in full circles pointing the toes as far up as possible towards the roof and the floor during the rotation.
Passive Stretching to increase strength
Passive stretching has been used by a large number of professional weightlifters as a form of training to increase core strength and mobility in selective muscle groups. When performed for an extended period of time, this method of training has been proven as effective means to improve flexibility and promote muscle build.
This has resulted in many individuals actively combining their flexibility training into a strength training program. Traditional strength training exercises recognizing the key exercises utilizing certain lifting movements such as the overhead squat and straight-leg deadlift have proven to increase flexibility and range of motion when performed with the proper technique.
Individuals when performing strength training exercises are strongly urged to employ the supervision of a professional trainer to assist with the proper technique to minimize the potential risk of injury.
Most Recommended