How to not Waste Time at the gym During Your Workout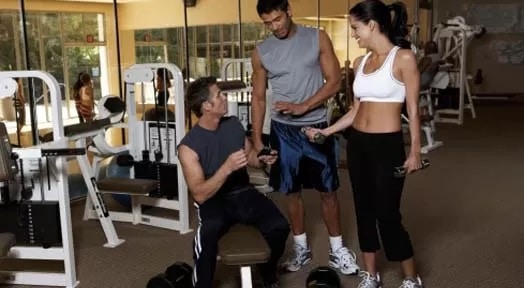 Many people are guilty of not working out the way they should in order to lead a healthy lifestyle. Today, when stress, obesity and high cholesterol levels are the main culprits to reduce human stamina and mental growth, a proper workout plan can play a major role in the making of a healthy body and mind so why do some people waste time at the gym .
If you are fortunate enough to make it to the gym you may face a whole new set of obstacles. Between crowds and distractions when you are trying to get in a good workout there are several ways you can waste time and not generate any positive results.
Ways you waste time at the gym during your workout:
• Getting Bored.
If you find your exercise boring, you tend to do your workout halfheartedly without any real results. You need to stay interested and keep on changing your workout routine to keep your interest intact for better results.
• Waiting for Machines.
The biggest waste of time hands down is time you sit around in your gym clothes not doing anything. If you go to the gym at a time when it's packed full of people try to keep back up exercises so you can stay busy while waiting. If you're waiting for a treadmill try doing body weight exercises or abs while you wait for a machine to free up.
• Chatting with The Guys.
We've all seen the guys hanging around the free weights doing more talking than lifting. This can be a tough one since if someone comes over to chat it's hard to turn them away. A good solution can be to wear headphones or only talk between reps. Chances are if you keep the conversation short and keep lifting they will too.
• Using too Much Technology.
Whether you are fiddling with your mp3 player, taking phone calls or watching your stocks on the tv technology is a huge distraction during your workout. If you are more focused on something else besides listening to your body or counting your reps you will either take longer to achieve what you set out to do or just not doing it at all.
Tips to stop wasting time:
• Appoint a trainer for yourself .
If you are a newbie, then a better way to start your workout under a professional trainer is the best remedy. If you are doing it yourself without any expert supervision, you might be wasting your time and at the same time risking your health by doing something wrong with your precious body.
• Start slow with a beginner is the strategy to succeed.
Most of the beginners start with complicated workouts to reach their goal. This can be really fatal and can be the reason for body aches. A body at the beginning needs time to develop strength to adapt to hard workouts. Starting slow is just the best game and if you try to fly high just at the beginning you are playing a dangerous game along with a waste of your valuable time.
• Eating the right food and devoting proper time is important.
If you are not taking proper diet and not devoting much time on your workout plan you will see that your workout is not fruitful.
• Time Management.
You must understand the worth of time and see to it, that you use every minute in a productive manner. Whether you need to change up your workout time or do your exercises in a different order to fit everything in using effective time management will help you get the most out of your workout.
Most Recommended