Marathon Training Plan For Beginners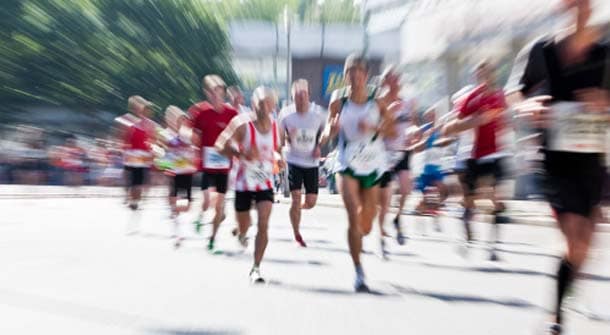 Running a marathon is a physical accomplishment of epic proportions, and one that will earn you eternal bragging rights. But having a marathon training plan involves more than just getting out there and running. Proper training can make the difference between failure and success.
To train properly, you'll need the following:
Set a Reasonable Goal.
 This is paramount. Be aware of what you can handle physically, and make sure you have enough time to properly train for the marathon you want to do. If you're a first-time runner, or this is the first time you will run a specific type of marathon, don't try for a time goal. Just focus on marathon training plan to finish the race.
Motivation.
 Are you running to get into shape, or challenge yourself physically in a new way? Are you itching to beat a previous marathon time, or complete a longer run? Whatever your reason is, keep your marathon training plan firmly in mind at all times. This will help your mind push your body through those moments when it wants to give up.
A Great Pair of Shoes.
 Treat yourself to high-quality, comfortable running shoes. This will make all the difference in the world, both as you train and as you run.
Pre-Training.
 First-time runners will need a marathon training plan  before they can  actual run a marathon. This means working your way up to running for a half-hour without stopping. During your marathon training plan, keep your enthusiasm in check, and don't do more than you can handle. Otherwise you risk an injury, which can keep you from your long-term goals.
Training basics.
 Most training programs are based on a gradual buildup of endurance and distance over a period of weeks. About one to three weeks before the race – depending on the distance — you'll gradually step down your training to give your body a chance to build energy. Each week of training will have long runs, which will get your body used to distance running; short runs, which will keep you motivated; and rest periods, which will help you recover and gain strength.
5 and 10K marathon training plan
 Beginners should plan to spend about 5 weeks training for a 5K race, and should gradually work up to running 45 minutes a week before the race.  For a 10K race, they should plan to spend 7 weeks training, and work their way up to 75 minutes by week 6.
Half and Full Marathon Training.
 There's no need to have run 5K or 10K before you decide to run a half or full marathon, although training for these smaller races can help you acclimate yourself to long-distance running. As long as you can run for 30 minutes without stopping, you can begin training for a longer race. Beginners should train for about 10 to 12 weeks for a half-marathon and about 16 weeks for a full marathon. 3 miles is a good starting distance for novices, while more experienced runners can start at 6. Keep in mind that the total distance you run each week shouldn't increase more than 10 percent from one week to the next. About three weeks before the race, you should be running 12 miles for a half marathon and 20 miles for a full. Seasoned runners will need less training time, but they should still follow the same kind of training arc, and should bump up their training intensity to achieve faster speeds or longer distances.
Treadmill marathon training plan
If weather or circumstances don't allow, you can train successfully for a marathon using a treadmill, as long as some of your training also takes place outside. Set the treadmill to an average running gait – about 6.0 is good – and at about a 1 percent incline to account for uneven terrain. Make sure you run outdoors at least once a week to work out your pace on natural terrain.
Most Recommended