The Best Fitness Shoes For Every Type of Exercise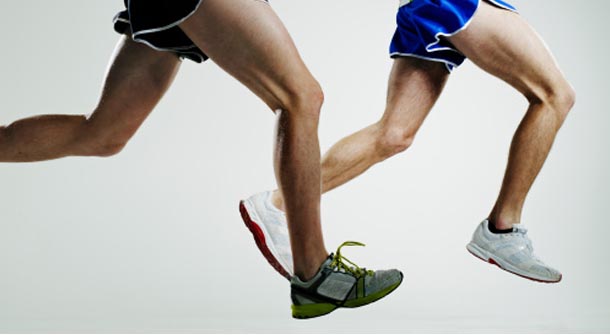 Most think that fitness shoes just cushion and protect our feet, but in reality, your fitness shoes can either make or break your exercise program. It's important to find proper-fitting shoes which are designed to absorb impact, prevent falling or slipping while exercising, and help in walking or running more smoothly. The right fitness shoes will give extra comfort and support to your feet, as well as your back and knees. On the flip side improper or worn out fitness shoes can lead to serious ankle sprains, knee injuries, hip injuries, blisters, soreness and foot pains. So, before you start your fitness program, make sure that you have the right one for the job.
Men's fitness shoes buying guide
Comfortable
Make sure that the fitness shoes you are planning to buy are comfortable and fit snugly.
Cushion
There should be lot of cushioning in sole area of the shoes, as this area is going to absorb most of the impact while doing an intensive exercise. The heavier you are, the more impact you will make on your shoes. Therefore, the more weight you have, more cushioning you will need.
Arch
Give consideration to the arch of your feet, and make sure that the shoes you are buying match yours.
Space
One great tip is to have a space of at least one thumb between your toes and the end of your shoe. This will make sure that the shoes fit your feet well and they will be comfortable to wear.
Attention
Give attention to the features of the shoes. Some shoes may have additional features that ensure motion control and stability during intense exercises. Some of them may also help in achieving proper posture while exercising or running.
Walk around
While finding the right men's fitness shoes, make sure that you do not buy the first one the salesman shows to you. Try to wear the shoes and take a walk around the store to ensure that you are comfortable in them. Do not buy your fitness shoes with fashion in mind, as some shoes may look better than the others, but they may be painful on your feet and may not be the right choice for you.
Brand
Try to buy from a reputed brand only, or a brand that has an established name in the manufacturing of fitness shoes. These shoes will be durable and good in quality. The right fitness shoe should be designed to support your body, but with a wrong one, you may easily injure yourself, so buyer be wary.
Most Recommended