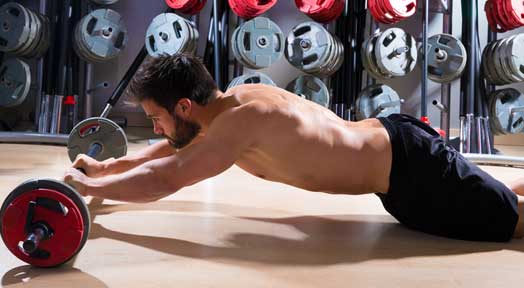 The cost of getting re-motivated with new design workouts program that will increase your gains is something that can be completely avoided if you educate yourself on the basics. There are just a few basic rules that you need to follow when you are planning and designing your workouts to make sure they give you the desired results.
Design and plan your workouts program to suit your body.
You could pay a $100 or more to get a workouts program session, a new diet and a new program designed from a top personal trainer but this can easily be avoided completely with a bit of preparation. Whether you are stuck in a plateau or you find you have stopped losing fat or you are just not getting fitter these problems can be solved without getting professional help.
The basics that you need to follow.
It is consist of the nutrition you give your body on a daily basis, your workouts that you do and the ability to recognize when you need a change. We will first cover the basics of nutrition that could be easily explained by starting with your daily water consumption.
You need at least 8 glasses of water a day
If you want to get the benefit of your hard intense workouts program that you are doing. You then need to start educating yourself about counting calories and making healthier choices. Complex carbs, good quality protein and never eating Trans fats are the basics.
Your workouts program should be changed or altered slightly or completely every 6 to 8 weeks.
So that your body always is getting pushed to go that extra mile and get the results that you are looking for. It is highly recommended that you also educate yourself on what your specific somatotype is so that you can design a program specific to your needs and your objectives.
When you know what your own specific genetic somatotyping is
Then you will be training a program that will specifically be dealing with your own genetic advantages and disadvantages that you have and it will make your results a whole lot more predictable.
From increasing your cardiovascular fitness to putting on muscle and losing fat the closer you are to designing a specific workouts program that relates to your own somatotyping the better the results you will get. It only takes a few hours of research online and you will have all the basic information required for you to design and adapt your own training to suit your needs.