Triathlon- Things You Need To Know Before Your First One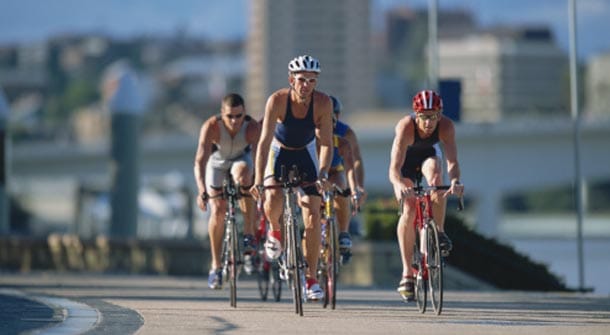 Ask anyone where they want to go on vacation, and they'll rattle off a pretty familiar list: beach, mountains, green spaces, picturesque views, and great dining and entertainment options. Even under a best-case scenario, most destinations only deliver on one or two of those options… and, you have to be willing to put your fitness routine on hold while you're gone. However, if you travel to compete in a triathlon, you'll find numerous up-sides, not least of which is the festival/event status accompanying the race weekend.
Triathlon try try and tri again
The Pirate Tri
Point Sebago, Maine – This sprint-distance race is fun for all skill and experience levels, offers women's, men's, and youth divisions with multiple age groups, and is part of the Point Sebago Pirate Weekend with food, fairs, and fun for the whole family. www.tri-maine.com – Race takes place June 10, 2012.
The 2575 Triathlon
Cancun, Mexico – Race during the day and party at night with a fitness-themed fiesta on the coast of the Gulf of Mexico. Hot temperatures are made more bearable with a sprint distance and a team/relay option. www.2575cancun.com – Race takes place July 10, 2012.
Hawaii Revisted
Oahu, Hawaii – Elite level tri competitors who've dreamed of being in the Ironman Kona World Championship will really enjoy this taste of greatness on Sans Souci Beach in Oahu. Though not an official Ironman event, this is one of the world's only full-distance events without a cut-off line. Every competitor who finishes receives a medal, regardless of time or performance. https://www.hawaiirevisited.com/ – Race takes place August 11, 2012.
Most Recommended