The 3 Top Upscale Gyms In your Local Area In The USA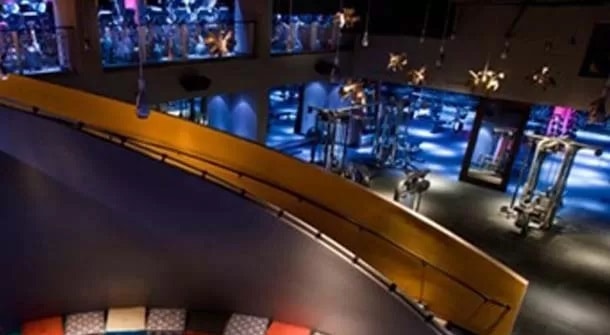 If you are truly dedicated to achieving the perfect body you should consider investing in a membership at one of the upscale gyms in your local area. There are a variety of upscale gyms and fitness centers that cater to the needs of various clienteles not just the super-rich.
Top 3 Upscale Gyms to get fit in style
Although the memberships are more costly you would be surprised at the extra benefits that come with along with it such as state of the art fitness equipment with fewer crowds so you don't have to fight to get on the treadmill. Dedicated staff and a more serene environment that is really more conducive to the state of relaxation to really let you focus on your work out is another key factor that can help you justify forking out the extra cash. Check out a few of the finest upscale gyms in America that money can buy.
1. Equinox
is a place that has facilities all across America including Toronto and London. They are known for pushing their clients to achieve their goals, and they promote a positive message of green technology, gardening and giving back to local communities. The atmosphere is engaging and there are a wide variety of programs including martial arts. Other programs include yoga, plates and other routines and exercise programs that will appeal to clients of all backgrounds.
2. The East Bank Club of Chicago
is an upscale gym that is unique with its own private golf course. Many people do not realize how much exercise and calories they burn when playing golf so this is a great niche that East Bank Club has tapped into. There are also children's programs and gymnastics classes for the youth.
The gymnastics classes are also for both genders who want to get more limber and fit. This gym is so wide it may seem a little intimidating to first time visitors. There is a vast basketball court along with tennis and racquet ball courts. Visitors will be amazed by the sheer vastness and expansive atmosphere that East Bank Club offers. There are many activities and programs that will appeal to people of all backgrounds, and there are private trainers who will work with clients in getting their bodies fit and trim.
3. David Barton
gym is another upscale gym that has facilities in Seattle, Miami, Las Vegas, Los Angeles, Chicago and New York. The great thing about this gym is the multiple locations across the country. They are known for their modern, chic interior combined with quality equipment that will help people get in shape. The interior is so plush and luxurious clients will feel like they are in a nightclub than an actual gym. However, visitors should not let all the glitz and glamour fool them into not thinking it is a quality gym with dedicated staff and fantastic and innovative workout plans.
The plush insides are a plus because clients are more likely to keep working out in an atmosphere that is inviting and fun to be around. There are a number of personal trainers that will be dedicated to paying attention to the needs of the client while pushing them to achieve their goals in weight loss or muscle gain.
Overall, upscale gyms can be fun places to work out due to the increased benefits and atmosphere which will keep you looking forward to your next workout. And contrary to popular belief they are not only for the wealthy. There are many middle class Americans who you will find working out at any of these locations. Joining a higher quality gym is a great investment that no client will regret so look around your local area you might just find a gym that best suites you.
Most Recommended